Ever since the global pandemic started, we had limited exposure from the outside world. Our activities and daily routines have changed for our own safety.  If there's one thing that the community quarantine has brought us, it is to have more time for ourselves, to take a break and enjoy life's simple pleasures with our families at home.
During the community quarantine, most of us discovered new hobbies and interests that we didn't knew we'd love doing. Some of us were able to reconnect with ourselves and rekindled old hobbies now that we have the time to do so. Check out some of our employees' hobbies and interests that started during the quarantine:
Certified Plantito/Plantita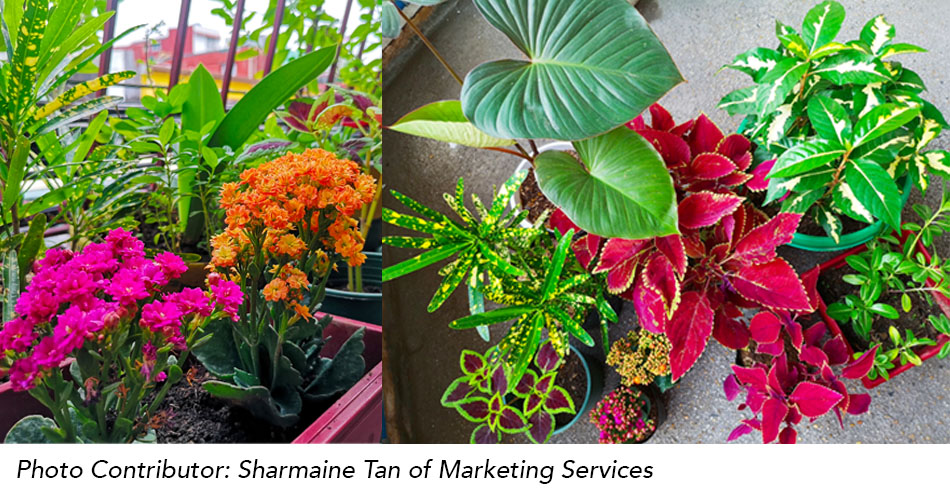 Young and old alike discovered their green thumb while stuck at home. We found a way to still feel like we're outside by bringing it home through potted plants. Taking care of plants at home is not only fun to do, but it's also a great stress reliever, mood booster, and a natural air purifier.
Dried flower arrangement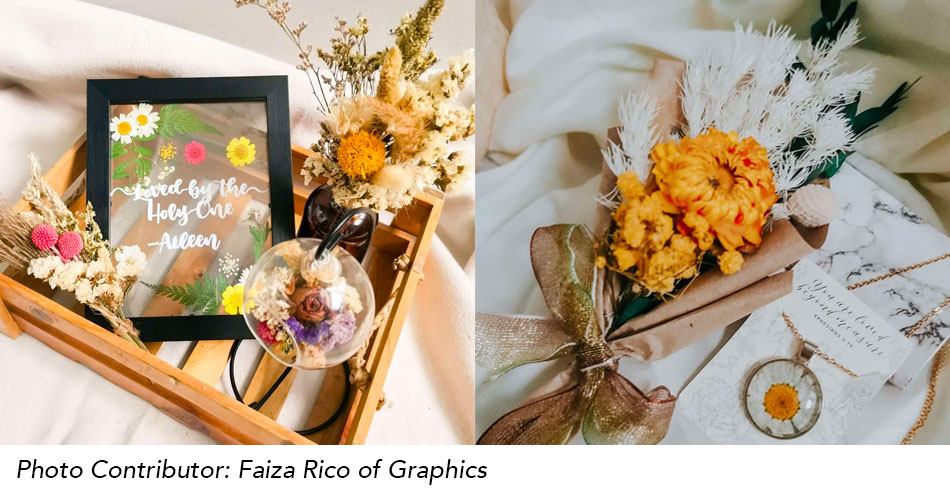 Dried flowers are the newest, chicest trend when it comes to home décor. Not only that it is aesthetically pleasing, it's also a practical way of repurposing fresh flowers after its full bloom. The best thing about dried flowers is you can enjoy them for a long span of time.
Diamond art painting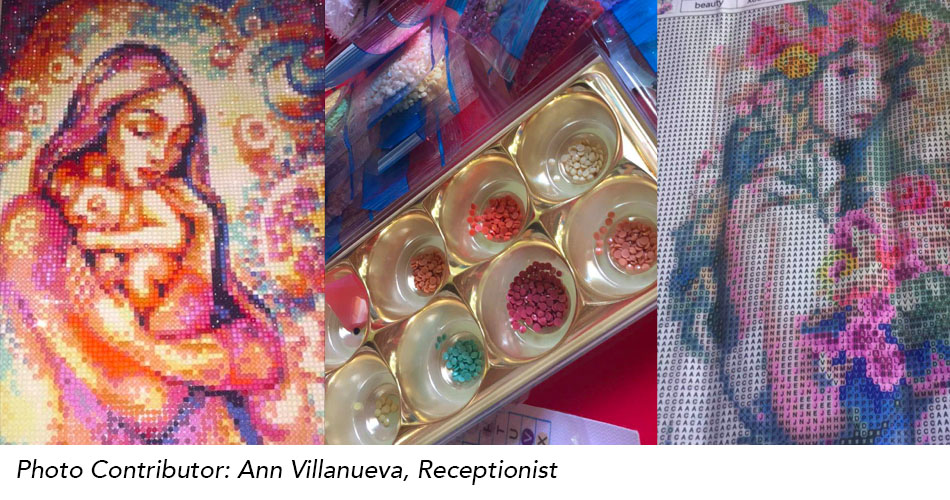 Diamond painting is an exciting hobby that helps you relax your mind by staying focused. Creating a wonderful artwork, piece by piece, picking up beautiful small-synthetic crystals and sticking them to the canvas where they are meant to be is therapeutic for the soul. Diamond painting is a creative way of finding peace and a means of expressing yourself through art.
Resin crafts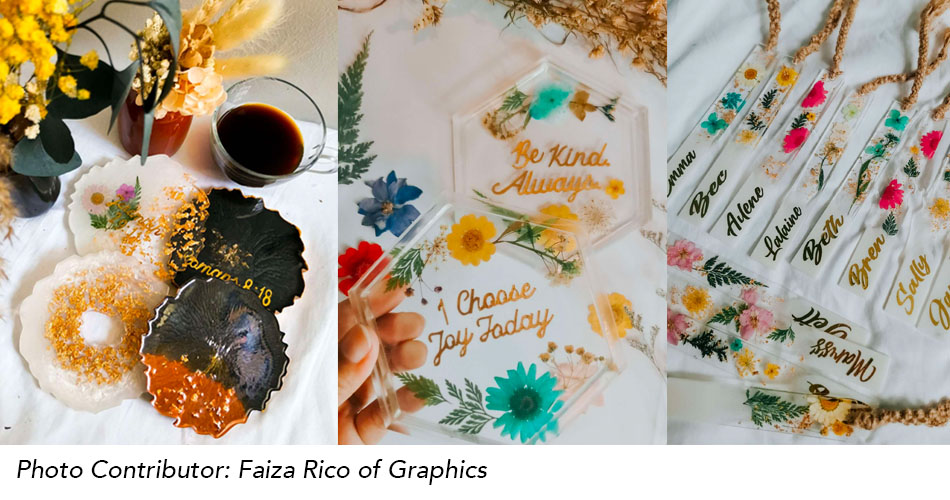 Resin crafts is one of the most beautiful DIY projects that you can do at home. Not only that it is very durable, you can make different things out of resin like painted resin coasters, bookmarks, necklaces, and even table tops. It's a crafty piece that you can personalize and send as gifts to your friends and families.
Woodworking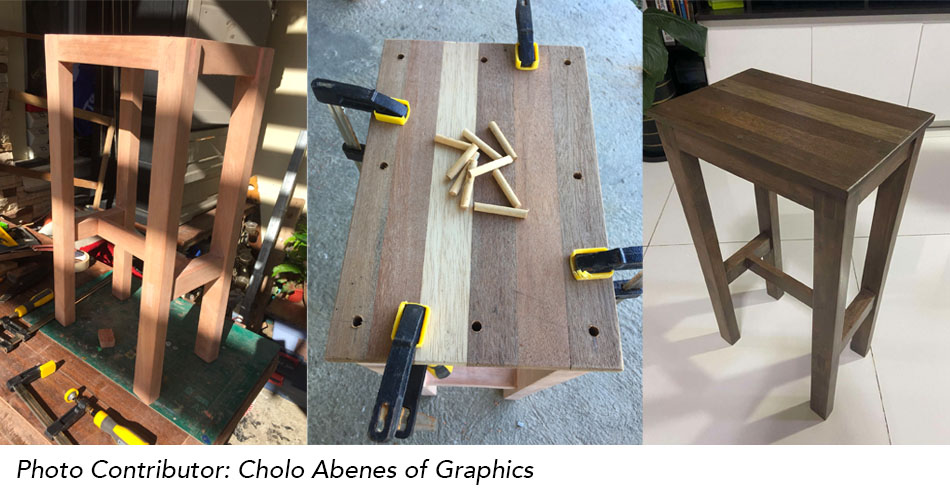 Crafting woodworks is one of the most useful skill that one can acquire. As we know, wood is used in making cabinets, shelves, and almost all kinds of furniture. Woodworking is a great way of creating useful and long-lasting pieces to relieve stress and exercise those creative muscles.
Crocheting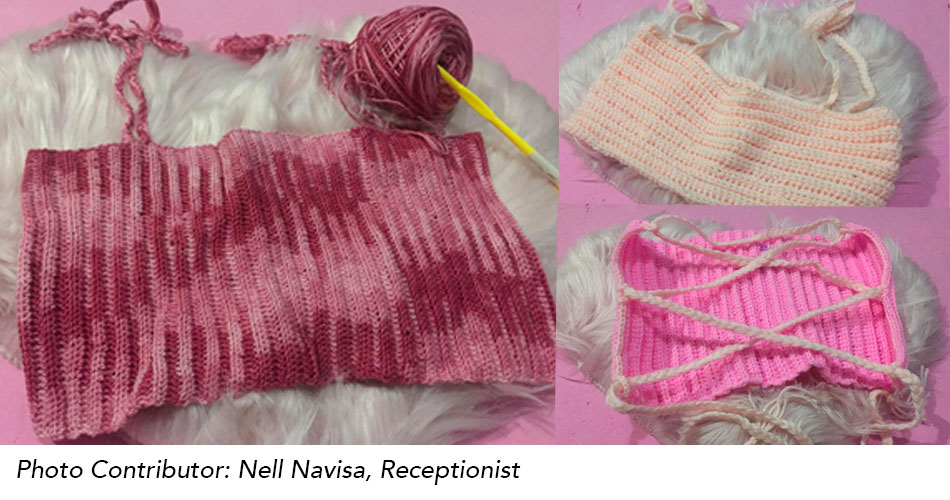 How lovely and cost-efficient would it be when you can make your own crochet clothes, accessories, and even pillow cases. All it takes is a yarn and a crochet hook that will allow you to pull yarn through hoops to make stitches. Crocheting is believed to reduce anxiety by keeping your hands busy and mind focused.
Baking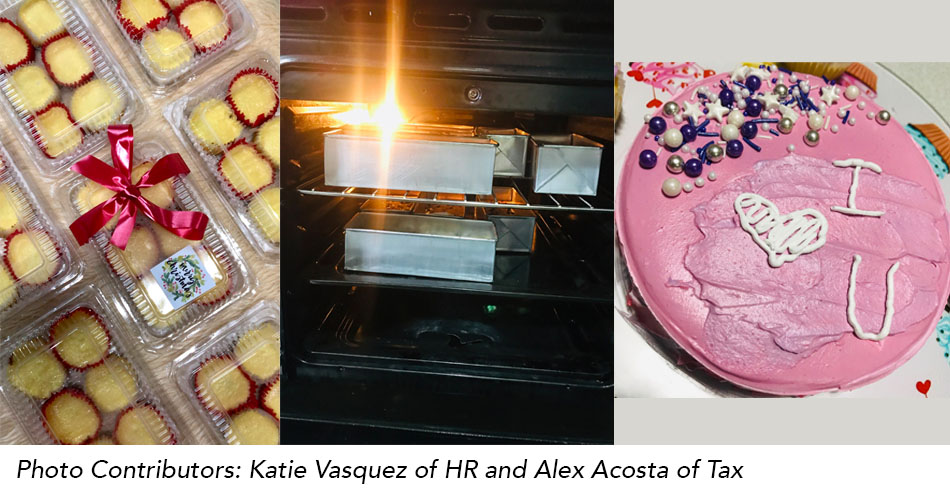 Baking stimulates the senses, which in turn increases our happy hormones. It is a fun and wholesome therapy that can be done with the whole family, especially with the young ones, at home. The best part of baking is enjoying the freshly baked goodies from the oven and sharing it with the people most dear to us.
Working out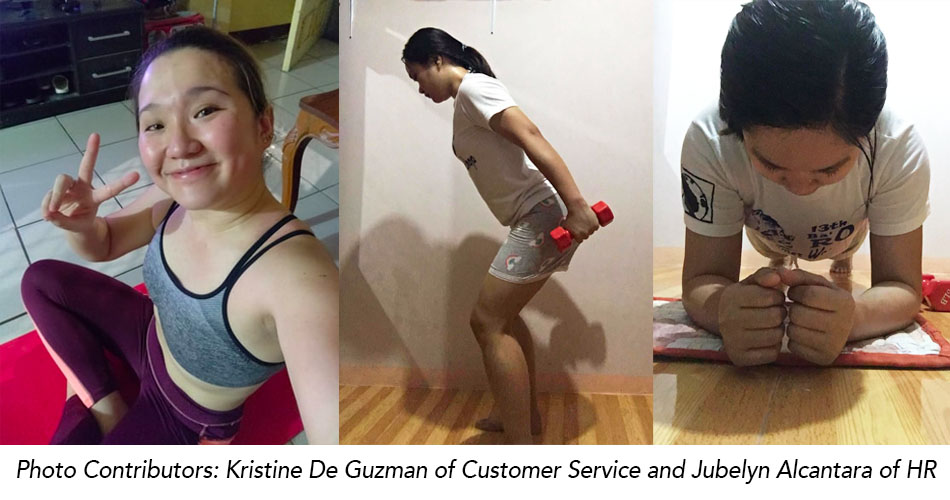 Staying fit and healthy does not require gyms and jogging outside. There are a lot of effective home workouts that you can do and lot of online fitness trainers that you can follow like Emi Wong and Chloe Ting. Not to mention, our daily house chores are also fat burning!