A Breath of Fresh Air: Move-in Ready Residences in an Idyllic Urban Address
A quick drive out of the metro is usually the solution to escape urban commotion and pollution. The shortage of sprawling green spaces is the usual trade-off for a life in the urban center. It's buzzing instead of leaves rustling; the cool embrace of breeze softly blowing is lacking. 
Fresh air is a luxury rarely found in the city. And nature is almost always away from home – until a low-density community has redefined urban living with breathable spaces and lush surroundings its residents are now enjoying.
Clairemont Hills in San Juan City provides a pocket of paradise for families of any size. The condominium-townhouse community delivers an ultra-exclusive living experience featuring the perfect harmony of nature and modern features. Its 16-storey residential tower and 23 townhouse units in modern tropical design perfectly complement the fresh and idyllic concept of the development. 
Safe and serene surroundings
For its maiden property in San Juan, Anchor Land presents a distinct design that truly provides a secure and serene sanctuary in the middle of the city. 
Moms and dads can rest easy knowing their children are safe when they play outside as vehicular traffic is separated from pedestrian activities through Clairemont Hills' two-plate design. The concept puts all vehicular activities and other utilities supporting the development on the lower ground. Residential units and shared amenities are meanwhile located on the upper ground level.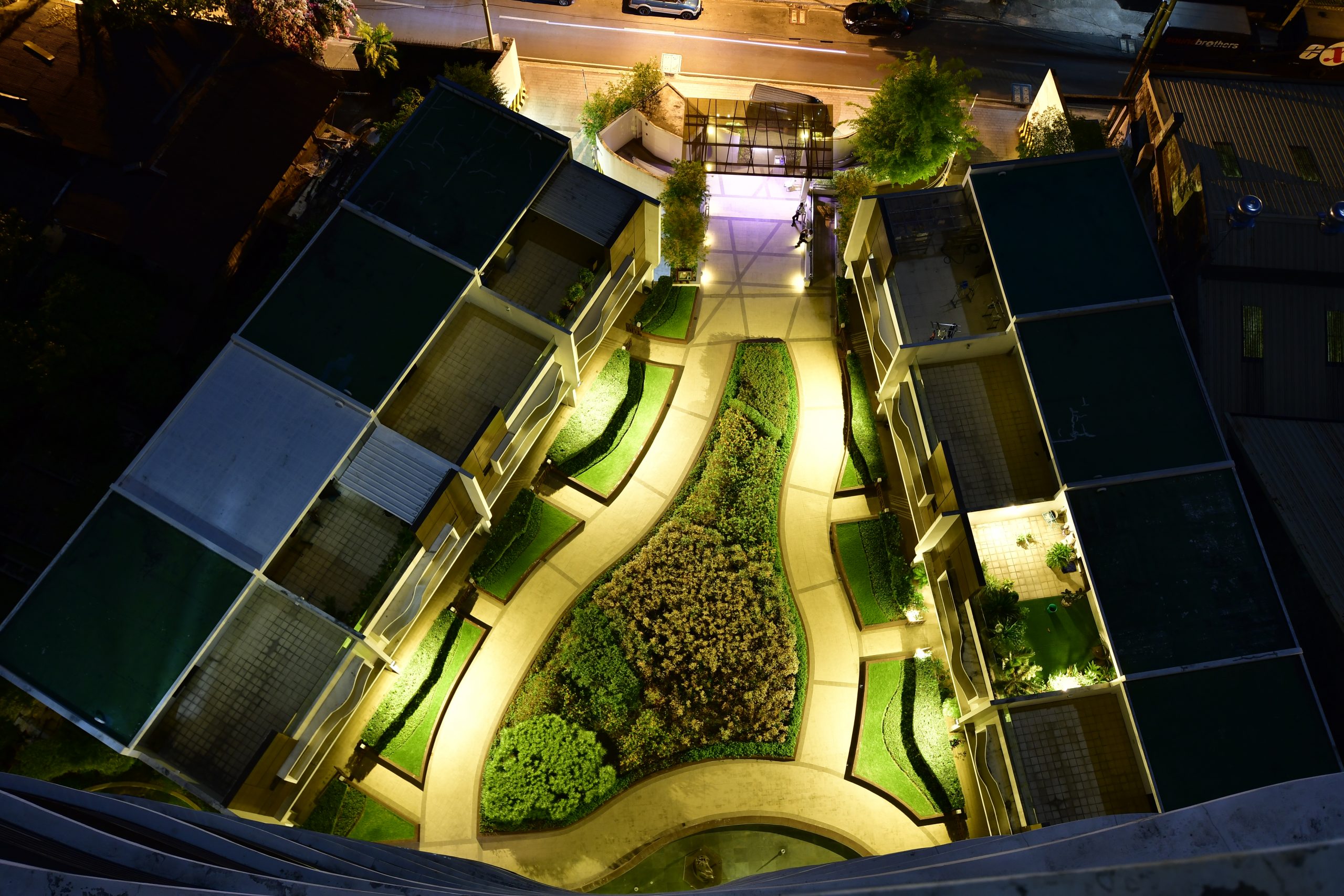 Carefully planned in thoughtful consideration of the residents' safety, this unique type of design allows them to enjoy the open spaces and engage in outdoor activities without worrying about oncoming cars, air pollution, and noise pollution. 
In tune with nature
The warmth of nature's welcome exudes in the idyllic neighborhood's outdoor areas, where the spaces are expansive for leisurely pursuits and fun activities.
As residents stroll, jog, and bike worry-free on the designated paths and walkways, they can relish the beauty of landscaped gardens that surround the community. 
Clairemont Hills' young residents get a much-needed dose of vitamin D at the children's playground while their parents enjoy blissful moments lounging in the outdoor seating area surrounded with vibrant blooms and lush greens.
Nature is likewise integrated at the indoor amenities of the condo-townhouse community in San Juan City. The grand lobby welcomes discerning residents and their guests to a breathable atmosphere accented with indoor plants and other natural elements.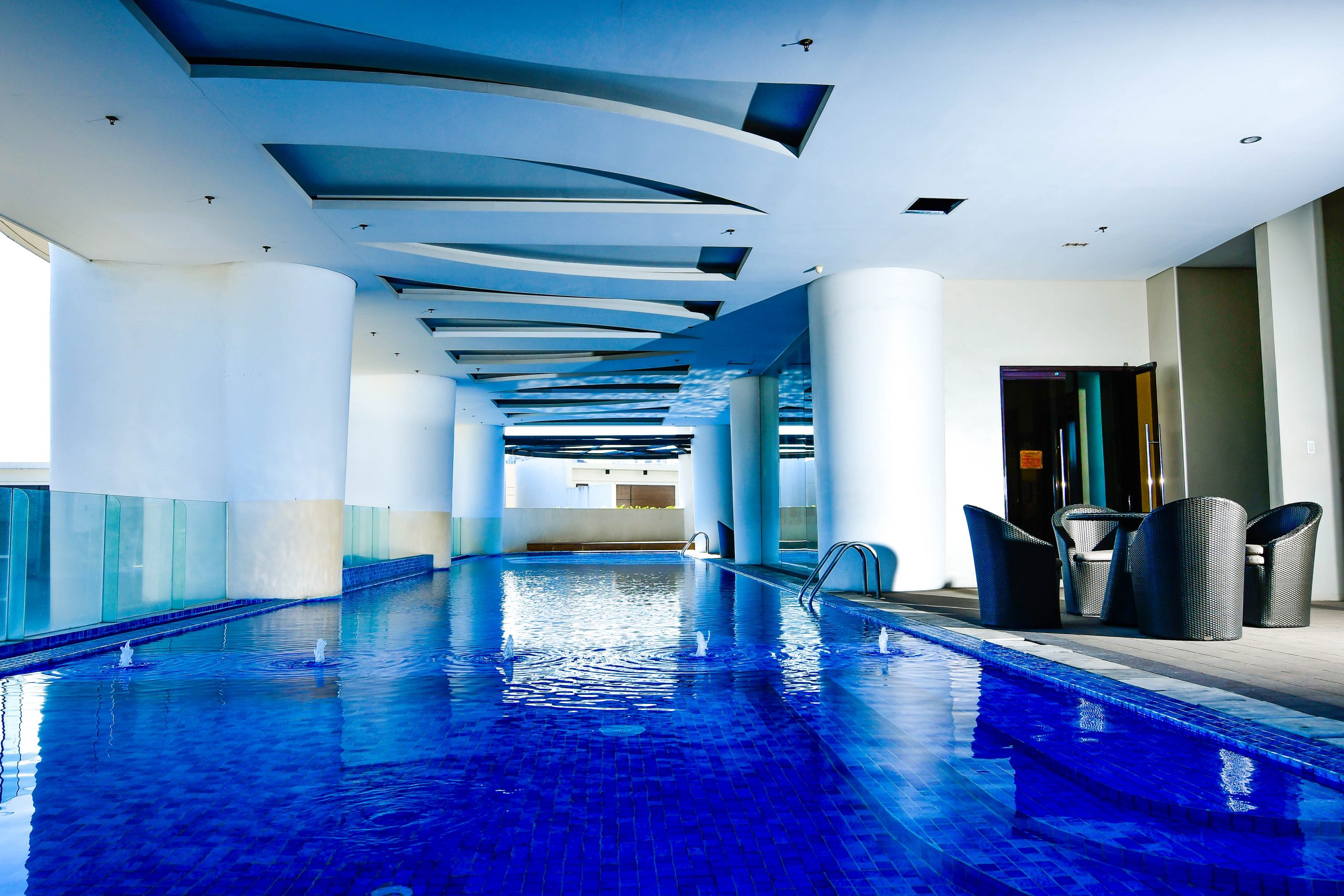 The lap pool is elevated above the tower's mezzanine to create a waterfall feature that blends harmoniously with the lush greenery that fills the upper ground level. 
A family retreat
In this day and age where fresh air and big spaces are essential, Clairemont Hills' expansive residences are perfectly suited to the times. Families, both big and small, can freely breathe in their vast homes where generous amounts of natural light and ventilation freely flow. 
Each of the 23 townhouses has three floors with three bedrooms and a well-configured kitchen, living area, and dining area. Intimate parties and family reunions have a place at this townhouse for sale in San Juan, as the basement level and the roof deck are fitted for multi-function purposes. With residences ranging from 379 to 459 square meters, large families can create lasting memories together and pursue their individual interests.
The low-density San Juan condominium offers a laid-back neighborhood with only four (4) units per floor, which all come in big cuts and with an unobstructed view of the metropolis from the balcony. Perfect for couples and starting families, the condo units come in two-bedroom and three-bedroom configurations, ranging from 113.50 to 156.80 square meters.
Sanctuary in the city
A feast for all senses, it is always a pleasant experience to come home to Clairemont Hills. The sights and surroundings are visually appealing, the scent is sweet and refreshing, and the sound is a melodious symphony of man and nature thriving in blissful harmony. 
There is plenty of sun and gentle breeze for everyone. And just as important, the spaces are expansive and strategically planned to allow families to breathe and enjoy life to the fullest 
This is the beauty of living at Clairemont Hills. Residents do not have to drive far to revel in the tranquility of nature – they only need to open their doors. The condo-townhouse community truly is an oasis of peace in the middle of the city where the necessities are within reach.
To know more about Clairemont Hills, go to: https://anchorland.com.ph/project/clairemont-hills/