Anchor Land highlights steady operations and latest innovations at 2023 Annual Stockholders' Meeting; elects new Board Member
Listed full-line developer Anchor Land Holdings, Inc. (ALHI) expects its growth in 2022 to further expand this year as it continues to innovate concepts and provide property solutions that cater to the market's evolving needs.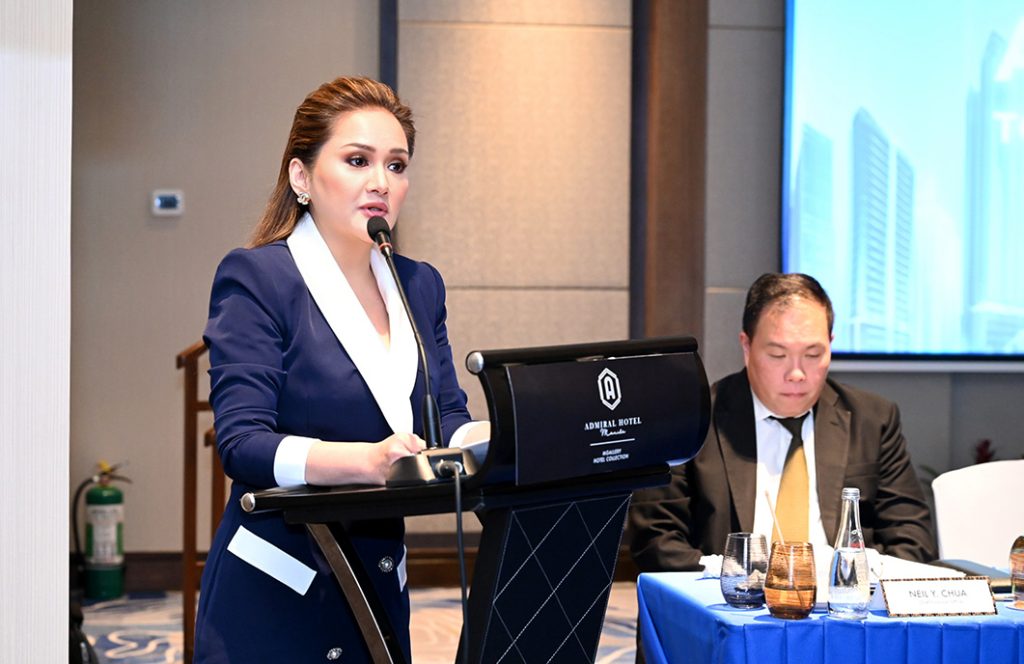 During the company's 2023 Annual Stockholders' Meeting at Admiral Hotel Manila – MGallery, Group Director and Anchor Land President Elizabeth Ventura reported a 23% year-on-year growth in ALHI's net profit, rising to P515.93 million from P419.23 million in 2021 on the back of sustained real estate sales and higher recurring income from rental operations.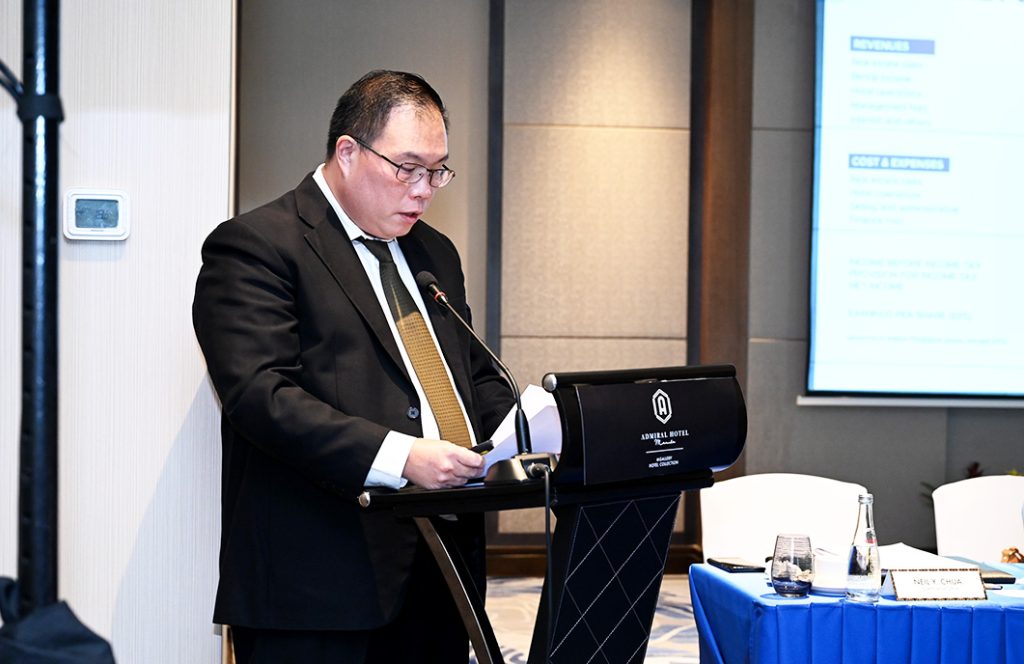 The increase in the Group's bottom line drove its total revenues to P4.48 billion. 
"We are confident to maintain this momentum as growth prospects across all segments in the real estate industry are boosted by increased demand for investment properties," said Group Chairman Charles Stewart Lee. 
"This optimism," he continued, "stems from our competitive edge in designing developments that meet the evolving needs of the market and building world-class and innovative properties in strategic locations across the country."
Anchored on the theme "Adapting to Advance", the meeting underscored ALHI's strategic efforts to innovate in order to stay ahead. 
In its stronghold in Binondo, Manila, Anchor Land continues to introduce luxury developments that feature first-in-the-district offerings.
 ALHI's tallest residential development to date, the 69-story One Legacy Grandsuites offers expansive suites powered by home automation and fiber optic technologies. It also features two levels of club-in-a-condo amenities that include the first hanging glass lounge and sky bar in Manila Chinatown. 
Catering to the new generation of entrepreneurs in the trading district, Anchor Land also offers the first modern corporate offices for sale in Binondo through One Financial Center. 
As the developer further diversifies, it has begun the operations of its first luxury hospitality development, the Admiral Hotel Manila – MGallery in Roxas Boulevard.
In her report to the stockholders, Ventura also introduced the company's new product concept, dubbed Rentvestment, which aims to redefine property investing. 
"Projects under this category are primed to generate long-term cash flow following a tried-and-tested approach. These developments are strategically located, rental-ready, smart-tech equipped, and built with customer-centric amenities," explained Ventura.
Anchor Land's slate of Rentvestment properties includes Copeton Baysuites in Manila Bay City, Cosmo Suites in Pasay City, and 202 Peaklane in Davao City. 
In addition to smart features and home automation, Ventura also highlighted the company's online property management application available exclusively for Anchor Land homeowners. 
"Although it is standard in Anchor Land to extend end-to-end assistance, we go the extra mile by setting up a dedicated platform that makes operations and service processing efficient and hassle-free," she said. 
Consistent with its objective to aggressively adapt to meet the needs of its diversifying clientele, the developer continuously expands its portfolio with innovative and world-class properties in strategic locations in the country.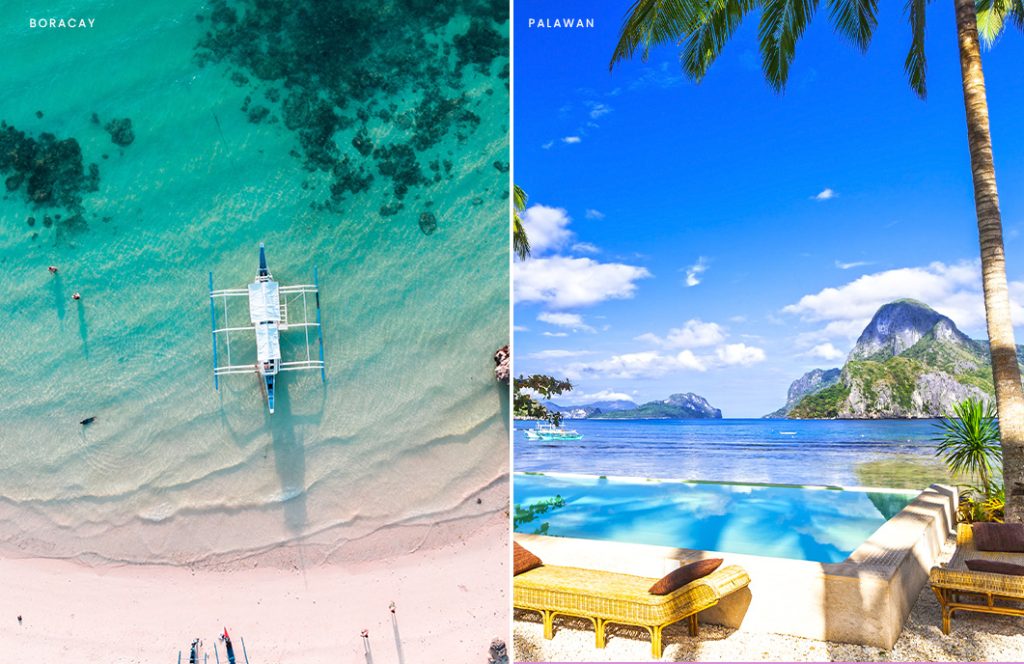 Anchor Land's pipeline consists of The Panorama Manila, a luxury residential skyscraper along the waterfront of Roxas Boulevard; three solutions-driven logistics facilities in Manila's trading hubs, namely, RoSan Logistics Center, Recto Logistics Center, and Divisoria Logistics Center; and three masterfully planned resort-hotel developments in Boracay and Palawan.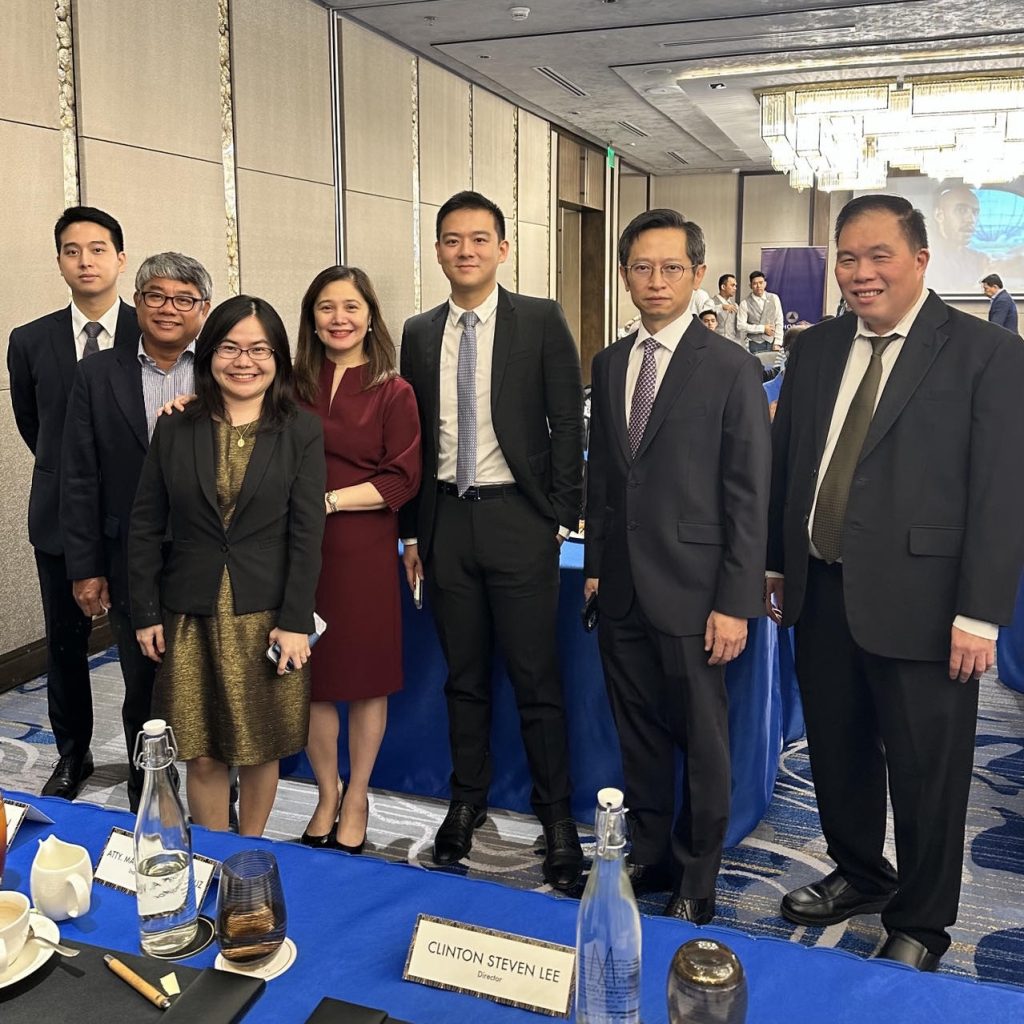 The annual election of the company's Board of Directors concluded with the following officials retaining their directorships: Charles Stewart Lee, Chairman and Director; Steve Li, Vice Chairman, Chief Executive Officer, and Director; Digna Elizabeth Ventura, President, and Director; Neil Y. Chua, Treasurer, Chief Finance Officer, and Director; Christine P. Base, Corporate Secretary and Director; Clinton Steven Lee, Director; Avelino M. Guzman, Director; Lorna Pangilinan, Director; Violeta J. Josef, Independent Director; and Ma. Victoria A. Villaluz, Independent Director.
Monina Jane Nazal, a senior associate at Pacis and Reyes Law Firm, was voted as a new member of the Board.