Anchor Land Adds to the Glory of Manila Bay with Admiral Hotel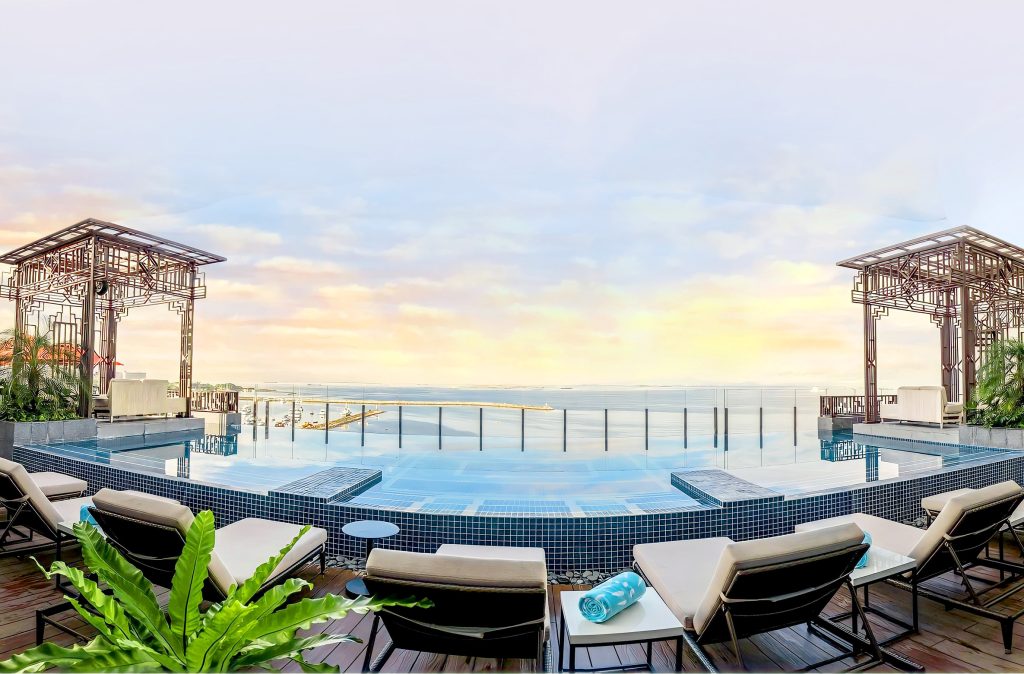 It's a fitting nod to the illustrious past and rich legacy of one of Manila's most iconic landmarks.
Admiral Hotel Manila—whose site was where Admiral Apartments, touted as a beacon of luxury of 1940s Manila, once stood—celebrates a nostalgic period when the city's high society would gather here with foreign dignitaries and sophisticated travelers. At the height of Manila's golden era, it was where the elite dabbled in culture, art, jazz, among other high society events.
"The Admiral Hotel located along Roxas Boulevard has stood to welcome seafarers entering Manila Bay since 1939. The hotel has not only witnessed the marvelous Manila Bay sunsets, but has also taken part in celebrating Manila's Golden Age. As the building housed historical occasions under the Commonwealth Government, the hotel has wondrously catered to the Philippine elite society," explained Elizabeth Ventura, president of Anchor Land Holdings Inc.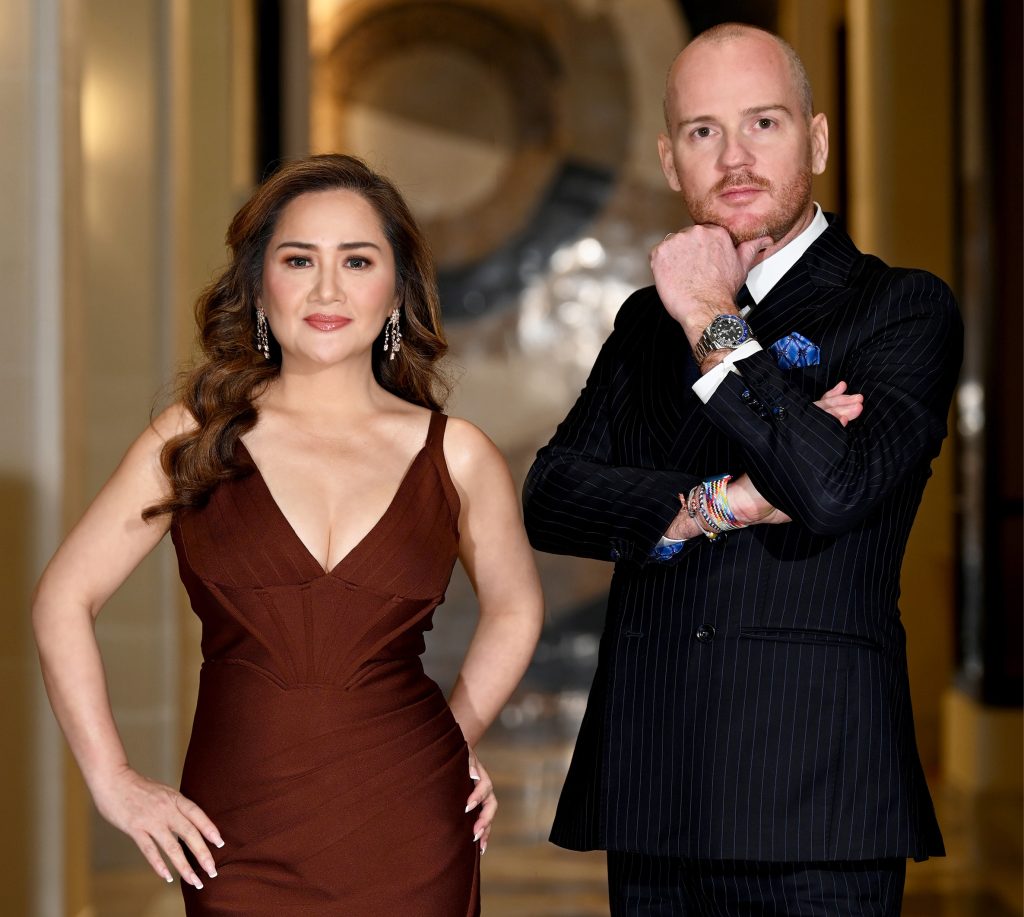 Exquisite fusion
Anchor Land is indeed bringing back the former glory of this historical landmark through a vibrant, sophisticated hotel that offers an exquisite fusion of the past and the modern—aptly reflected in the refined elegance of its architecture, Art Deco style, contemporary amenities and impeccable service. Located along Roxas Boulevard, a popular waterfront promenade in the city, Admiral Hotel today similarly draws a well-heeled crowd out to enjoy nostalgic Manila, modern indulgences, and Roxas Boulevard's spectacular sunsets.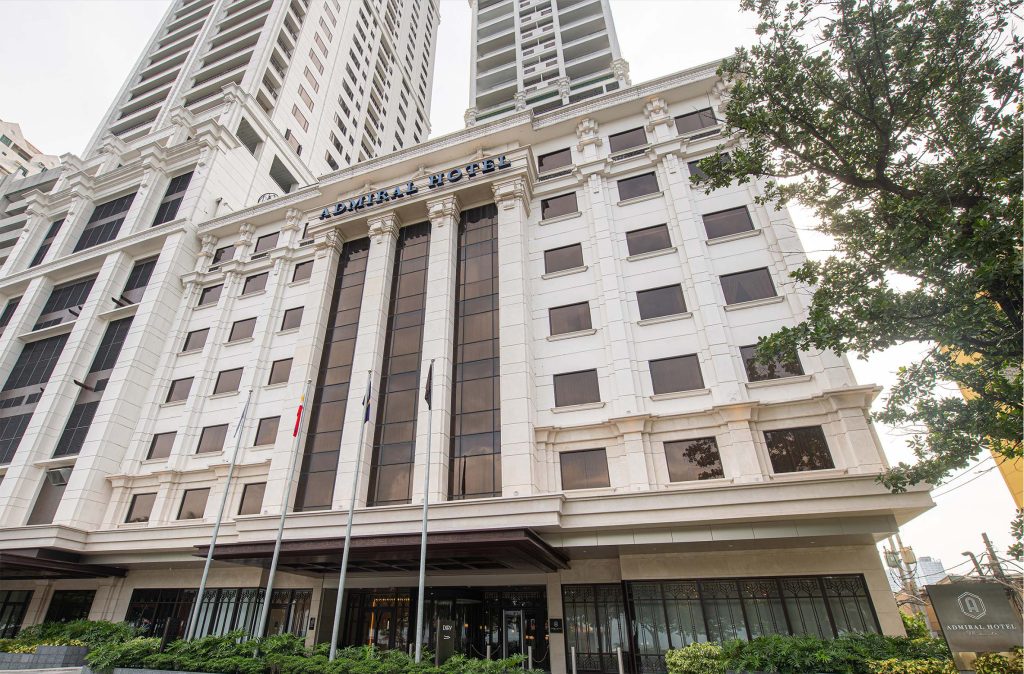 There's no surprise there. Anchor Land is one well-established landmark developer that knows Manila by heart, having its roots in Binondo where it has impressively enhanced the landscape with a portfolio of upscale residential towers.
"As a publicly listed developer for 19 years, luxury has always been in our DNA. We have been known for our success in serving the Filipino-Chinese community. For the last four generations, the secret to our success has been to understand the lifestyle and needs of this closely-knit market," Ventura said.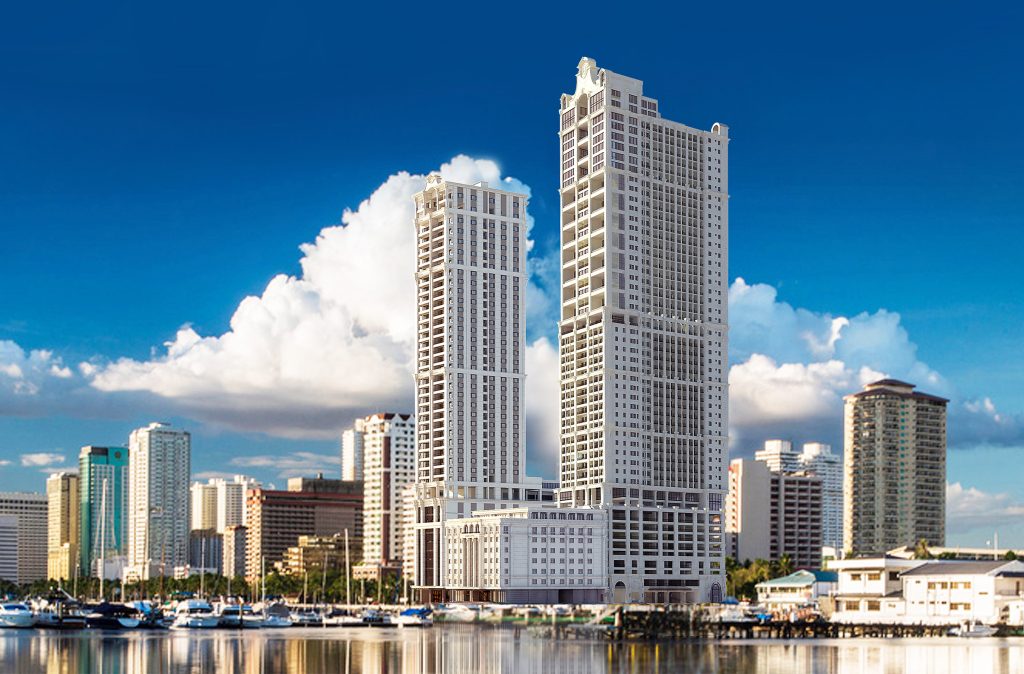 Outside Binondo however, Anchor Land has proven to be successful as well in reshaping the landscape of the Manila Bay Area through its collection of multi-awarded and well-recognized premium properties.
"With the completion of our latest Admiral residential project and the launch of our first hotel venture, we aim to keep doing what we do best and keep building on what we started. By capitalizing on the Admiral brand, we are curating a signature brand of boutique luxury characterized by thoughtful design elements, colorful storytelling, and unique experiences at the heart of a carefully curated handcrafted luxury concept in every iconic masterpiece. Admiral shall be a testament of Anchor Land's distinct luxury service offerings outside of Manila Chinatown and across the archipelago," she further explained.
Rebirth of an icon
That handcrafted luxury is clearly evident as the rebirth of the five-star Admiral Hotel unveils a grandeur and opulence befitting today's elite, while retaining roots to the past exuberance of Manila's golden era.
Inspired by its original flair, the modern-day Admiral Hotel is reborn under the AccorHotels MGallery collection. Unique to 120 properties around the world, the MGallery brand features boutique hotels with unique souls and memorable designs.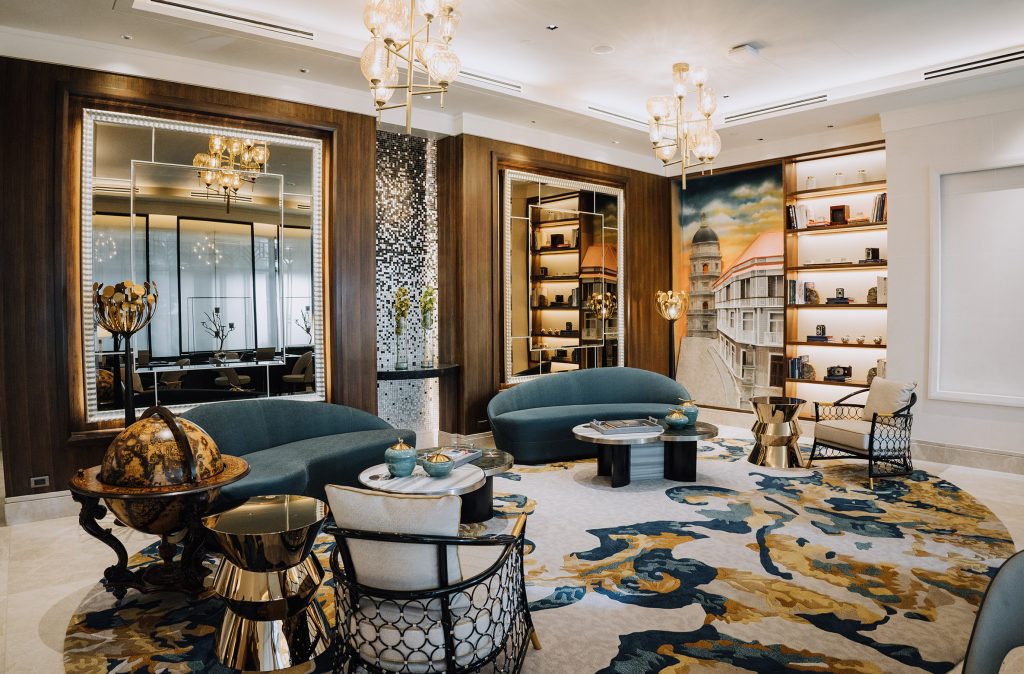 "True to the MGallery tradition, the Admiral Hotel Manila showcases rich colors, bold geometric-rectilinear patterns, and lavish ornamentation. Complementing the stylish Art Deco elements are the creative contemporary interpretations of immediate compositions from the Jazz culture," explained Ventura.
"The exterior is accentuated by quirky features which create grandeur and magnificent charm. The use of modern technology (LED screens) to create whimsical projections is breathtaking and one of a kind. Its interiors are characterized by audacious treatment and finishes which generate an elegant and harmonious ambiance with the use of various elements including wood, stone, metal, and mirrors," she said.
Exquisite, welcoming ambiance 
From the entryway, two well-dressed doormen will warmly welcome guests to a tastefully styled lobby. "From the moment you step into the hotel, you will be greeted by an awe-inspiring flying paper art installation that we call Las Paginas de la Historia. The pages are a mix of old photos of Manila, Alibata, and stories about our rooms, which are inspired by Filipino-Spanish culture and history. You get to see this while you're at our cozy and sophisticated El Atrio Lounge," explained Matthieu Busschaërt, General Manager of the Admiral Hotel Manila.
"Our guests may choose from six well-appointed rooms – Superior, Deluxe, Executive, Executive Bay Room, Executive Suite, and Presidential Suite. "The planning of the space, furniture layout, and the selection of materials and accessories are all well-thought-out to ensure optimum guest comfort," Busschaërt said.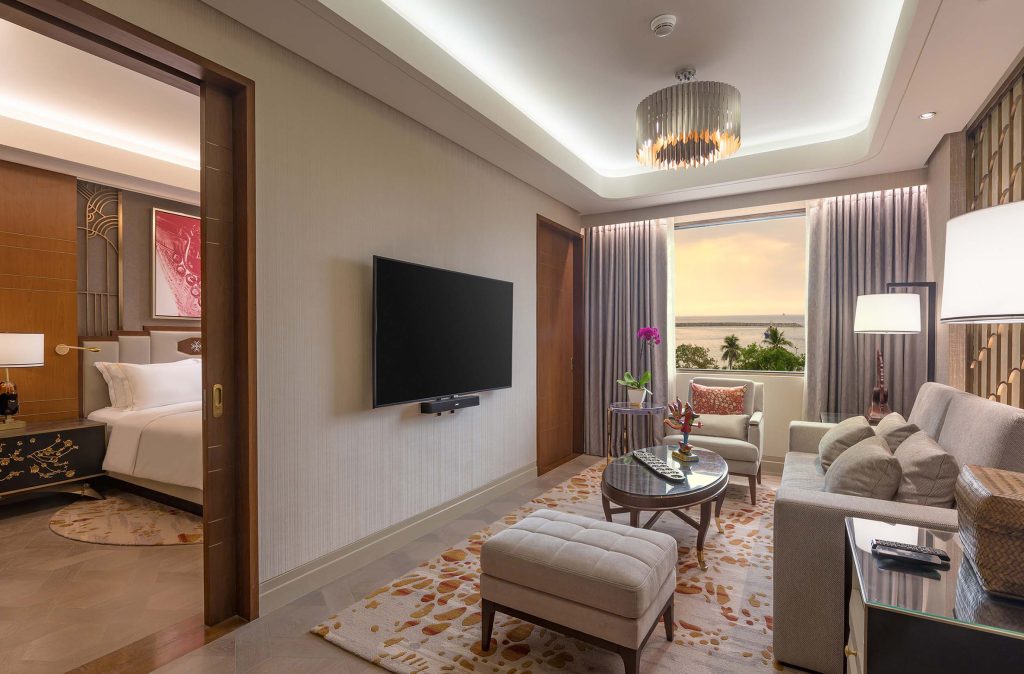 "Aside from the well-appointed rooms, we also present meticulously conceptualized amenities including The Grand Harbour Ballroom, the Blue Gallery, The Admiral Club Manila Bay, Coconut Grove, Ruby Wong's Godown, and the Admiral Spa, among others," he added.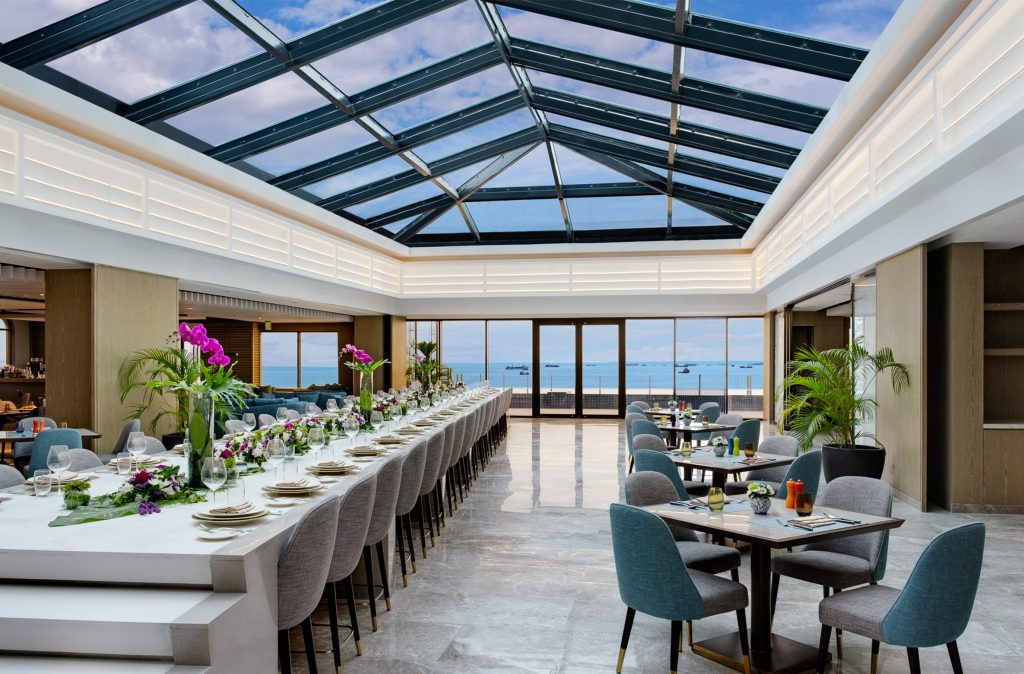 The Admiral Club Manila Bay is a unique dining concept located on the 9th floor of Admiral Hotel, where breakfast, lunch, and dinner buffets can be enjoyed by discerning food connoisseurs. Taking the centerstage is its catwalk table with video mapping projection, which makes the venue ideal for special events and celebrations.
"Also on the 9th floor, right outside Admiral Club, is the Coconut Grove al fresco bar. It brings the Miami party vibe to the city where guests can admire the picturesque view of Manila Bay and its iconic sunset, one of the most beautiful sunsets in the world," he further explained.
A mysterious and hidden gem of the Admiral Hotel can be found in its basement, where its speakeasy bar is located. "Ruby Wong's Godown transports you to a seducing place of exotic sights, sounds, and tastes with its 1930s Shanghai-inspired interiors," Busschaërt remarked.
Expanding footprint
This, however, is just the start. Anchor Land, Ventura disclosed, is poised to embark on both a sectoral and geographical expansion to further strengthen its foothold in the market.
"In the island provinces including Boracay and Palawan, which are popular tourist hotspots, we shall soon launch our next hospitality ventures following the same boutique luxury tradition as Admiral Hotel. In the Manila Bay Area, once again, Roxas Boulevard shall set the stage for Anchor Land's next entry in the Admiral collection. Soon to rise in this landmark as part of our continuous beautification of the Roxas Boulevard Skyline is another residential skyscraper, a panoramic projection of luxury in an iconic masterpiece to be afforded with the a cinematic grandeur of the Manila Bay view," Ventura concluded.
For more information about Anchor Land and its projects, visit www.anchorland.com.ph