Elevation: Anchor Land recognizes top sales performers in Davao City, launches Rentvestment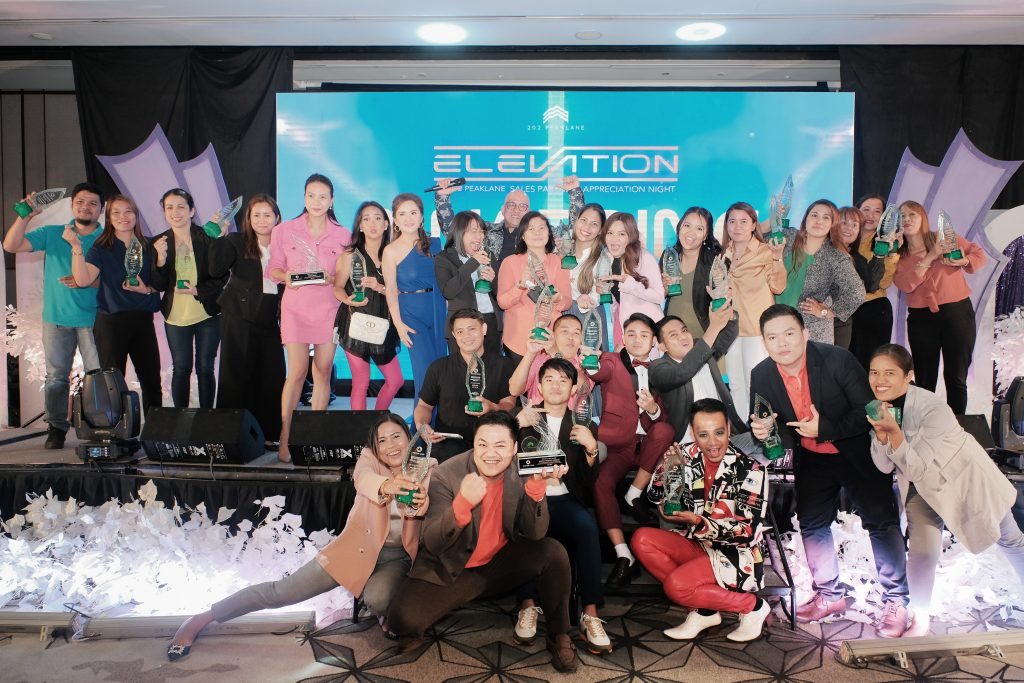 In recognition of their excellent sales operations, Anchor Land Holdings, Inc. recently feted the top-performing sellers and brokers of 202 Peaklane in an appreciation night at Dusit D2 Davao. 
Titled "Elevation", the event awarded 29 property specialists and brokers for their contributions to the robust real estate sales of Anchor Land's first development in Davao City in the first quarter of 2023. 
Three sales managers, namely Joigny Moreno, Levelyn Rivera, and Anthony Leuterio, were also inducted into the President's Circle in acknowledgment of their efforts to drive the salesforce to exceed targets and expectations.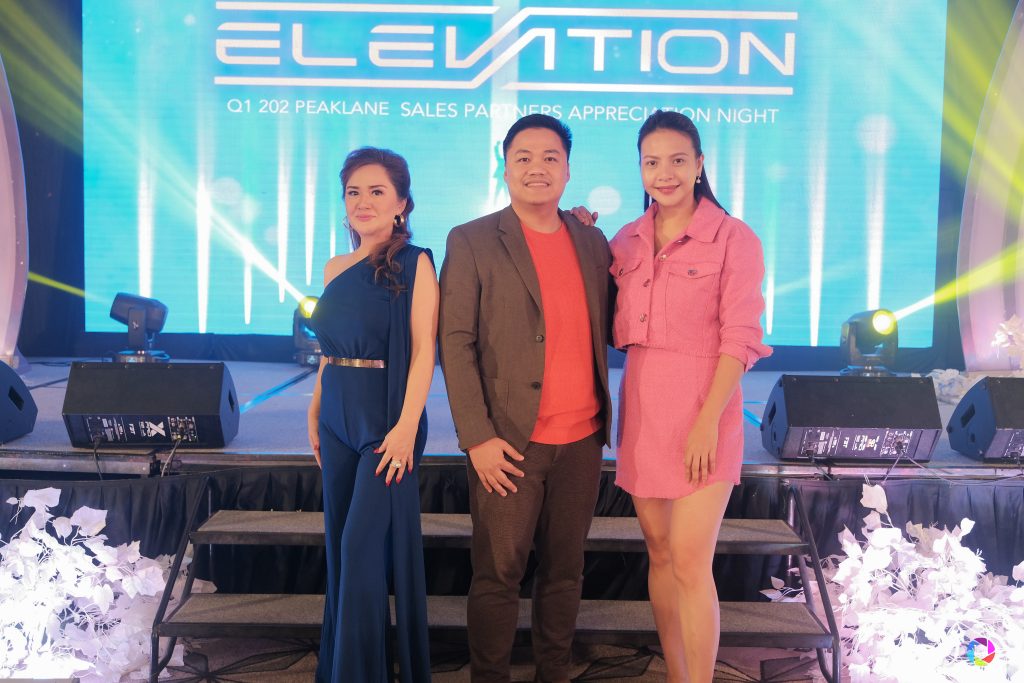 Anchor Land President Elizabeth Ventura expressed gratitude for everyone's hard work in pushing sales success for the company. 
"Like our premier project, 202 Peaklane, your support is at its peak. We appreciate the individual and collective efforts of our in-house Sales department and valued partner brokers here in Davao City," Ventura said during the awarding ceremony. 
Amid the merriment and celebration of excellence, the event also introduced Anchor Land's signature investment concept designed to elevate lifestyles and change the landscape of real estate investment in Davao. 
Elevating Lifestyles in Davao City
"We have always envisioned 202 Peaklane to change the real estate landscape in Poblacion, just like how we have successfully done it in Manila Chinatown. We wanted to bring the same elevated lifestyle we offer in our stronghold to this emerging locale," said Ventura. 
Anchor Land's vision has materialized through 202 Peaklane, a premium residential condominium designed to level up urban living in the southern metropolis with its fully furnished units and high-end amenities. 
"This is what we've been doing in Manila, and now it's realized in Davao. We are thrilled we were able to do this and give the market what they deserved," enthused Ventura. 
But 202 Peaklane is more than a premium property. And it's more than a passive income-generating real estate investment. 
Upholding its vision to set the bar higher at all times, Anchor Land levels up the cash flow strategy of investing in rental properties through its signature concept Rentvestment. Every development classified as such is built upon a framework designed to mitigate risks and ensure long-term cash flow.
As a Rentvestment property, 202 Peaklane is Rental-Ready as units are delivered fully furnished and complemented by premium resort-like amenities. It is also equipped for Operational Efficiency as it provides digital solutions and property and leasing management support for seamless business operations.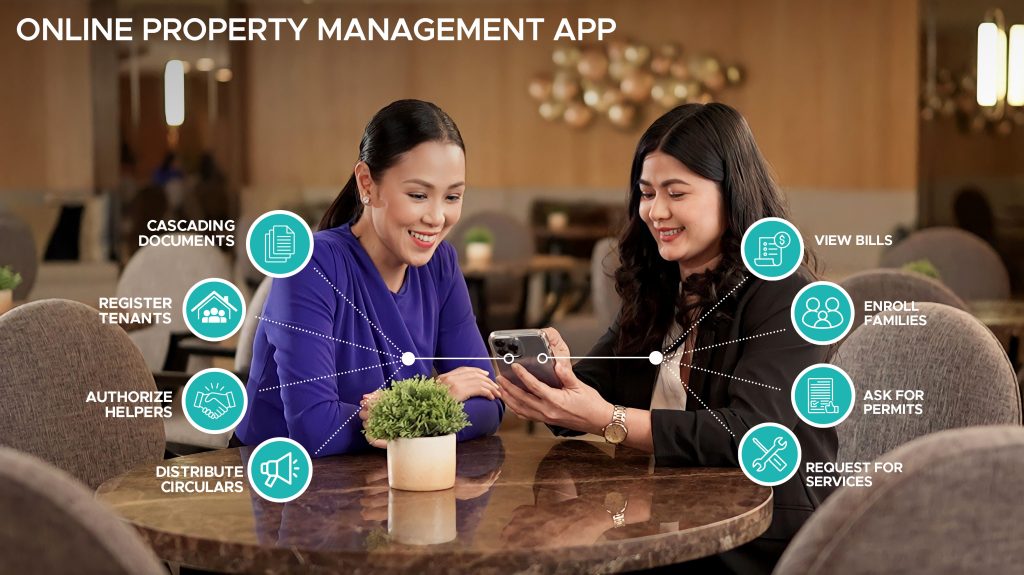 Finally, this premium condo in Davao caters to the demand of students, business, and leisure travelers for a temporary home or hotel alternative in the city, thus guaranteeing Income Sustainability. 
Together, these pillars ensure 202 Peaklane will yield profitable and sustainable returns for its investors. 
"Rentvestment redefines how rental investment should be," Ventura declared to sales partners and industry experts present at the event. 
Redefining the Landscape of Davao City
"Elevation" also celebrated Anchor Land's successful foray into Davao City, from bringing a fully furnished premium condominium development to pioneering a new real estate investment concept. 
"I would like to congratulate Ms. Beth Ventura and Anchor Land for the success of 202 Peaklane. It challenged many assumptions, especially pre-pandemic," said John Carlo Tria, chairman of the Davao City Chamber of Commerce and Industry. 
"Now, after the pandemic," he continued, "this new concept (Rentvestment) will greatly boost the property market in the years to come." 
Tria expressed confidence in the viability of 202 Peaklane, given the bullish economic landscape in Davao City.
"Davao is [one of] the fastest-growing regions in the Philippines," said Tria. Data from the Philippine Statistics Office revealed Davao Region's economy expanded by 8.1 percent in 2022, above the national level of 7.6 percent. 
Currently contributing multi-million pesos to the region's coffers, Davao City is expected to further grow on account of infrastructure developments designed to improve the "community experience" and mobility in the area. "It has been one of the reasons why there has been a growing interest in Davao City for the past few years in terms of investment," said Matias Regis, Jr. of Davao City Investment Promotion Center.
As the city attracts more investors and visitors, Tria also noted the region's growing interest in real estate portfolio diversification. "In the past, property buyers in Davao were partial to house and lot properties, but people are now looking for different kinds of developments."
"That's why developments, like that of Anchor Land, are important," he said. 
With the launch of a game-changing real estate investment concept in a dynamic urban landscape, Anchor Land's sales partners in Davao City are more eager than ever to promote 202 Peaklane. 
To help sellers acquire clients and close deals, seasoned real estate practitioner and Havitas Developments co-founder Andy Manalac offered, "You have to be an authority in your field." 
"Investors are looking for a specialist, not just someone treating this as a side job. They like someone who knows the ins and outs of the market," shared Manalac, adding, "They also want who's honest. So you have to build your reputation."
Looking forward to another productive quarter and long-lasting partnership, Ventura said, "We wish to further strengthen our ties as we work together in making this project a success and elevating the living condition in this dynamic destination."