Anchor Land Raises the Bar; Introduces Innovations that Reinvent Luxury for the New Generation of Filipino-Chinese Families in Manila Chinatown
New generation Filipino-Chinese families in Manila Chinatown can look forward not only to carefully-curated amenities but also to fully automated units, a first in the Philippine real estate arena.
These automation features shall redefine luxury living experience for homeowners. Using the latest technology available in the market complemented by reliable internet connectivity, homeowners can control components of their spacious, exquisitely designed units via their smart devices.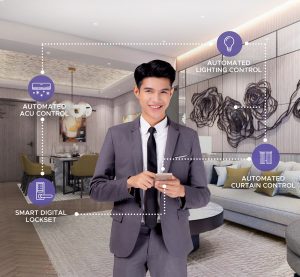 INTEGRATING TECHNOLOGY WITH LUXURY
One Legacy Grandsuites elevates the essence of luxury by combining the following technologies with world-class living spaces:
Automated Lighting Control. Homeowners can switch their lights on and off even when they are away from their units resulting in greater energy savings.
Automated Curtain Control. By setting the curtains to open or shut at specific times of the day, homeowners can maximize natural light inside their units.
Automated ACU Control. Homeowners can avoid energy wastage by being able to switch the ACU on and off remotely. They can also adjust the room temperature to their desired setting.
Smart Digital Lockset. Security inside the units is topnotch using the latest locksets that are operated through fingerprint, passcode or RFID tags.
ENSURING RELIABILITY THROUGH FIBEROPTIC TECHNOLOGY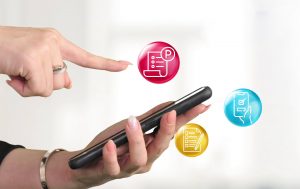 One Legacy Grandsuites' fiberoptic infrastructure boosts the reliability of its automated unit features.
With built in vertical and horizontal wiring systems, another competitive edge in the real estate industry, connecting to the internet will be more convenient and cost efficient for homeowners in the future.
Taking advantage of ultra fast internet connectivity is the Online Property Management System, another gamechanger set to unfold in condominium living. Through this online application, homeowners can streamline property management operations and seamless communications digitally.
SETTING A TRAILBLAZING PATH IN REAL ESTATE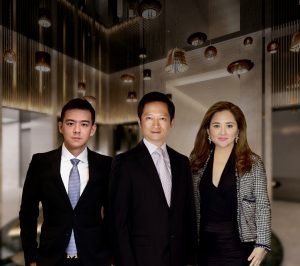 After almost two decades of catering to the needs of the Manila Chinatown market, no other developer understands the real estate requirements of this community like Anchor Land
"As we transition into the new generation of buyers, we know the things that matter to them. We are 100% committed to providing comfort and safety through sustainable, innovative, and liveable residences. This is the time to be more vigilant and continue to search for solutions to meet the present living conditions of the new generation and exceed the expectations of our clients." – Steve Li, Anchor Land CEO
By working with world-class experts and capitalizing on state-of-the-art technology, Anchor Land strives to deliver standards that have never been met before. Beyond building developments, Anchor Land designs lifestyles, a tradition of handcrafted excellence aligned with the needs of the new generation and the demand of the changing time.
For more info about One Legacy Grandsuites, please visit https://anchorland.com.ph/project/one-legacy-grandsuites-binondo/