Life in the Southern Metropolis: Davao Condo for Sale | Anchor Land
Davao Condo for Sale: Choose to Live in the King City of the South
If you're looking for a new city to relocate to, why not choose Davao City and live in Anchor Land's premium offerings, like a Davao condo for sale? Either as your permanent place of residence, a property investment, or temporary home, choosing to live in Davao City presents a unique range of benefits.
Why Choose Davao City?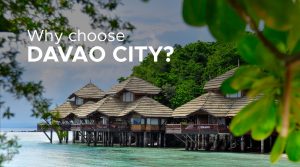 Davao City, the third most populous city in the Philippines, serves as home to many as a highly urbanized metropolis in the south of the country. As the primary destination in Mindanao for trade and commerce, Davao City is also a hub for a spectrum of industries, making it an attractive location for the young and promising or established and esteemed business owners, students, professionals, and expats or tourists.
Given its leaps in economic and infrastructural development, Davao City gives investors a choice destination outside the NCR. And over the last decade or so, it has continued to blossom as one of the most progressive cities in the Philippines that is now continually attracting more and more people.
Davao Condo for Sale: A Better Alternative to Renting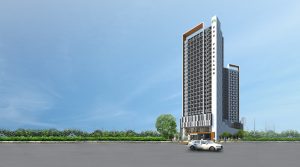 For those who already live in Davao City, they may be thinking of upgrading their lifestyle by moving up from a cramped apartment or flat into a bigger space. With so much available land, you can find condos not only at reasonable prices but also surprisingly spacious — perfect for your growing family and burgeoning household needs and requirements.
Just as expats and tourists alike choose to stay in the city's modern hotels and resorts, many condo renters are now looking for somewhere new to call home. Anchor Land presents an opportunity for both categories of people — those who want to live as a resident, and those who want to rent as a tourist — with its wide range of unique spaces in 202 Peaklane, Anchor Land's Davao condo for sale.
The Best Luxury Condo in Davao City: A Great Investment Option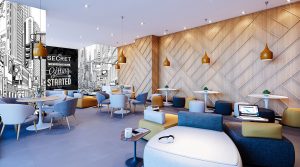 When you invest in a condo unit, you're actually choosing to purchase an actual home and not just renting or leasing space. It is highly likely that the property will see growth over time — depending on your choice of locale and building type — so managing it is not really necessary. This reduces associated costs such as maintenance fees and taxes. And once you decide to sell your condo or rent it out, it won't just increase in value—it would possibly generate income.
Of course, as with any form of investment, there are risks to take note of. But when you purchase a condo unit through Anchor Land, you won't have to worry about finding tenants or being fooled by installation scams since the company provides quality and timely client services, as well as manages your property for you.
The Benefits of Living in Davao City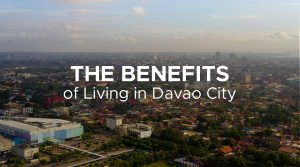 So, if you've ever wondered about moving outside the nation's capital, here are a few compelling reasons that make Davao the "Crown Jewel of Mindanao":
• A rising capital with a competitive edge
• Undeniable peace and order constantly upheld
• Strategic location for businesses thanks to its accessibility
• A future-proof local government
• Convenient to do business
• Enjoy a first-class lifestyle
A Rising Capital with a Competitive Edge
Referring to data from the Cities and Municipalities Competitiveness Index for 2020, Davao City placed second for being the most competitive among the country's highly urbanized cities, with Manila and Pasay placing first and third, respectively.
That said, with a dynamic economy, Davao City has the capacity to generate employment relative to its size and growth, while also showcasing government efficiency and infrastructural development – hallmarks of an attractive business destination.
Undeniable Peace and Order Constantly Upheld
Davao City's popularity as a destination for many locals and tourists is due to its promise of safety and security, which effectively makes it a favorable location for residents, investors, and businesses.
Strategic Location for Businesses Thanks to Accessibility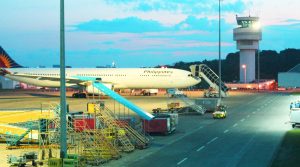 As a center for business, finance, and education, Davao City also serves as home to the country's top universities, like Ateneo de Davao, UP Mindanao, and other centers of excellence for tertiary education.
The city is also home to a number of national and rural banks, like PNB and One Network Bank, and financial institutions, such as AsiaLink Finance and First Standard Finance Corporation.
Accessible through air, land, and sea, Davao City makes it easy for businesses, residents, and tourists to find their way to and from the region, Manila, and Cebu. The Francis Bangoy International Airport, for instance, is Mindanao's busiest airport – a testament to the constant influx of people to the city.
A Future-proof Local Government
Modernization is among the City Government's priorities, evident in the infrastructural developments in the city. From airports to roads, bridges, and seaports, continuous progress is seen and felt, which assures residents and businesses that indeed, "Life is Here."
Convenient to Do Business
Per Doingbusiness.org, Davao City ranks second and first in starting a business and dealing with construction permits, respectively, out of 25 locations in the country.
With lower costs in utility rates, rental rates for commercial or accommodation spaces, raw materials, and labor, doing business in Davao is comparatively cheaper than in Manila.
That said, thanks to these factors that are relevant to doing business in the country, Davao is an attractive destination for many local and international investors, which also make it a boon for Filipinos looking to relocate and start anew.
Enjoy a First-Class Lifestyle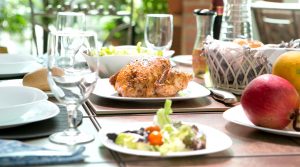 Davao City offers you the best mix of urban amenities and scenic rural sights, which is what many people yearn to find in Metro Manila, so if you've been searching for a business destination that isn't too far from a leisurely and touristy environment – you know where to go. Enjoy a cultural experience in Mindanao without completely abandoning the globalized ambitions of the city.
Anchor Land's 202 Peaklane gives you the opportunity to live in luxury with a prime address that offers accessibility to the business district, hospitals and healthcare facilities, malls and shopping centers, schools and universities, restaurants of both local and world-class cuisines, beaches, resorts, mountain ranges, and more.
At 202 Peaklane, where posh southern living is made possible, bask in the following benefits of modern condo living through our built-in PropTech: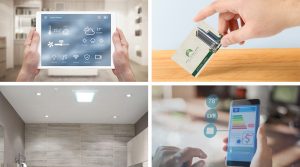 • Fiber-optic technology for high-speed browsing
• Key card access and a digital lockset system for sophisticated security
• Indoor air purification system
• Online property management system
So, what reason is there to not make the move? Contact us today for more info.