Designed for Wind Forces: How this 69-Storey Condo Will Keep You Safe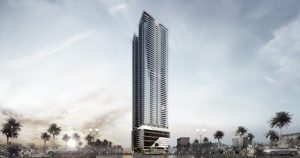 Taking residence in towering condominiums give residents their own corner in the sky, majestic city views, a heightened sense of security and unparalleled exclusivity.
The Philippines, however, is a country hit by an average of 20 typhoons per year, fueled by warm tropical waters.  Due to the country's location just above the equator and facing the western Pacific, there is little else that absorbs the impact of typhoons before hitting land. These typhoons not only bring heavy rainfall but also invites strong winds.
When typhoons make landfall together with strong winds that blow especially stronger at higher elevations, it is definitely safer to be in a home that protects you from the dangers of these elements. And with the steady race of luxury developers in the country to be the best, how do they ensure that luxury skyscrapers are able to withstand nature's breath?
The answer lies in a methodology called wind tunnel testing.
Guaranteeing Top-level Safety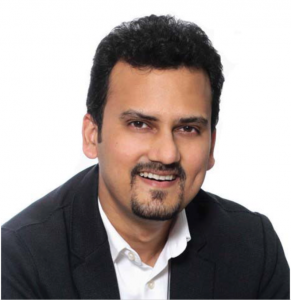 Sudeesh Kala, Vice Pesident and Principal of RWDI Asia Pacific
Wind-tunnel modelling/testing for skyscrapers is a methodology specialized by Rowan Williams Davies and Irwin (RWDI), a celebrated consulting firm with operations in several countries like Canada, USA, United Kingdom, India, China, Singapore, Hong Kong, Malaysia and Australia. With almost 50 years of experience in the industry, RWDI helps real estate developers like Anchor Land achieve safe, optimized and innovative building designs.
Watch RWDI's state-of-the-art wind tunnels and model shop
When living on top of a high-rise building like One Legacy Grandsuites, the designers have to ensure that the building structure can interact with strong wind loads and unpredictable weather. The art and science of wind bracing is often overlooked by many developers. However, with the use of wind tunnels, RWDI obtains significant results and comes up with procedures that provides the best solutions and recommendations to strengthen and improve the building performance of Anchor Land projects.
At the Top of Luxury and Innovation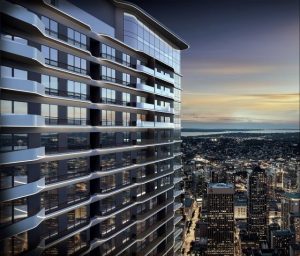 The 69-storey One Legacy Grandsuites will rise as an iconic but safe skyscraper and the tallest building in all Chinatowns in the world.
One Legacy Grandsuites, Anchor Land's latest residential development in Manila Chinatown sits at the forefront of world-class luxury residential living and cutting-edge building technology. Rising as an iconic landmark, the 69-storey skyscraper will set the bar for luxurious living with elaborately designed state-of-the-art amenities and global-standard structural design.
One Legacy Grandsuites is one of Anchor Land's signature masterpieces that has undergone series of windproofing techniques to keep residents safe in the sky whatever the weather.