Why Choose the Condo Lifestyle in Binondo | Anchor Land
Living the Good Life in Binondo: Condo Living in Manila's Chinatown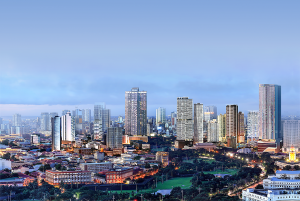 Living in Binondo, you'll immediately realize that there's more to Manila than meets the eye. A melting pot of cultures and influences, the city offers many hidden treasures and untold histories to those who would take a closer look. Take Binondo: A visit there presents itself as anything but extraordinary. It houses stores selling affordable clothes and old-fashioned Chinese pharmacies, and looking up, you'll see large billboards that promote commercial establishments flouting their luscious food products in front of even larger faces — it is not exactly what one has in mind when planning for an itinerary in the Philippines.
But walk along its streets, past groups of Filipinos speaking mostly Mandarin or Hokkien, past restaurants and stores that are often full with the elderly — and you will find that you're entering a unique world that is admittedly, initially unlike most streets in the metro. Yet, it is precisely this fascinating mix of cultures and heritages coexisting — a timeless recipe for building legacies — that has earned Binondo its own place in history as the oldest Chinatown in the world.
These days, this district of Manila serves more than just as home or workplace to more than thousands of its residents who trace their roots back to China. It also offers modern comforts like groceries, convenience stores, banks and commercial establishments catering to every taste — all at prices you would not believe were possible! And if that weren't enough already, new residential projects are popping up all over the area.
Indeed, exciting times are ahead, where modern luxuries meet culture and tradition.
Is it Good to Live in Binondo?
The interest in condo living in Binondo is not really surprising. With its location right at the heart of Manila, it is becoming more and more accessible to the many who are looking for a center of their own close enough to work or study, but away from the busy streets that have become synonymous with living in this city. If you're considering living in Binondo, why not choose the condo lifestyle?
A condo gives you the flexibility of being able to travel as often as you want, while still giving you a sense of station and community. It's also a place that can be shared with friends or family, should they visit from out of town.
Since it has received the title for being the oldest Chinatown in the world, there is no doubt that majority, if not all Filipinos, who have been exposed to Chinese culture will find Binondo fascinating. This is because this area serves as a reminder of how rich their past was and how deeply-rooted their heritage continues to be today.
Condo living in Binondo is also an amazing opportunity to learn about the true history of Chinese Filipinos. There are many tourist attractions and museums that provide a deeper understanding of how they came to be, such as their struggles as well as contributions to this country. And living in a Binondo condo will show you a what that sense of belonging and understanding means firsthand.
This area has already earned its place as a space for people who wish to experience something beyond the ordinary. If you're someone looking for that one-of-a kind and authentic lifestyle, then look no further. From tasteful dining options to a selection of unique shops and hidden gems, living in Binondo is a unique experience for any resident.
Top 5 Reasons to Choose a Condominium in Binondo as Your New Home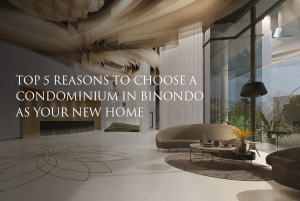 Condo living in Binondo has more benefits than just being a slice of history — it provides convenience and comfort beyond compare, especially when one chooses a luxury condo.
The first top reason to choose a condo here is because you can now escape the chaos of this city while still remaining immersed in it. Living right smack-dab in the middle of all that's happening makes sure that your days will never be boring, nor would they ever feel too pressured or strenuous.
Here are the other top reasons:
1) It saves time and effort
Having everything nearby means hardly ever having to leave home for anything at all!  If you like eating out and exploring new places (but wish not to wake up early), then don't worry about it — you can just get your daily dose of food and exercise by walking around the area.
2) It allows you to focus on what's important
The issues in life are often related to how busy we become, but having a condo here means never having to sacrifice time with friends and family because everything is very much within reach. And when it's time for work or studies, then there is no need to deal with horrendous traffic. Just hop onto a bus or train that will take you straight to your destination in no time.
3) It provides modern comforts at affordable prices
It has been said that when something becomes more convenient, its price automatically goes up. However, this isn't the case for Binondo where its shopping centers will provide you with the best deals and discounts. And since it's so accessible, then commuting to your workplace or school is never a problem.
4) It gives you access to all that's happening in Manila
It may seem like spending more time away from Manila means giving up on what it has to offer. But this isn't true — especially if you stay here, because staying in this area allows you to be part of everything happening around the country as well as those international events taking place outside of our doorsteps. In fact, it is now becoming the trendiest place for exclusive parties and gatherings among rich Chinese businessmen and investors. Plus, there are also several clubs and bars here that everyone in this city enjoys.
5) It is accessible — no matter where you're coming from
One of the most important things to consider when looking for a place to stay is how one can get there.  Binondo is easily accessible because it provides multiple connections to different train and bus routes, providing commuting convenience no matter which part of town you come from.
And since it is connected to major cities in this country, you can plan your travels around the Philippines with ease if you're the type who is always on-the-go.
So, if you are considering on checking out Binondo, or are already living here but are still on the lookout for a place to call home, then check out these condominiums available in this district. With everything that's been mentioned above, considering to live in Binondo should be an easier decision to make. The next step is choosing which condo development provides you with the lifestyle you desire.
Anchor Land's Luxury Condominiums in Binondo
Looking forward to a lifestyle change? Experience daily adventures right outside your Binondo condo building with Anchor Land. Here are three of our residential condominium projects in Manila Chinatown.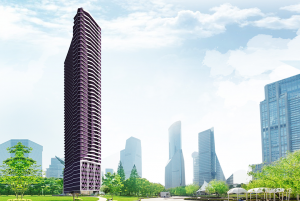 Designed to empower you for greatness and success, 8 Alonzo Parksuites is a 49-story residential condo for the business owners, professionals, and go-getters of the next generation.
Located at 8 Teodora Alonzo and Ongpin, living in 8 Alonzo comes with modern amenities like a fitness gym, entertainment rooms, and spaces for rest and relaxation. This allows you to live in the thriving business district of the world's oldest Chinatown while enjoying the best of luxury comforts and conveniences without having to leave home.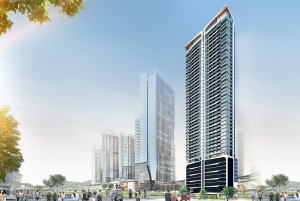 A 50-story luxury residential condo, Cornell Parksuites offers you a home where everything you need is within your reach.
Located at 1128 Masangkay Street, near Recto and Luzon Street, Cornell is the Binondo condo for people looking for a sanctuary in the city. Experience exceptional and world-class amenities befitting of harmonious luxury through Cornell's wide range of shared spaces. A state-of-the-art fitness center, glamorous theater and KTV rooms, plush reading lounges, and more await you here at Cornell Parksuites.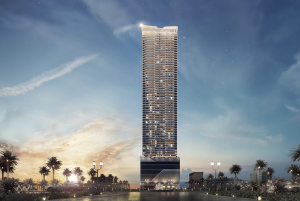 A reflection of Manila Chinatown and its traditions expressed through luxury and elegance, One Legacy Grandsuites towers with 69 floors as a landmark in the middle of the district, decorating the cityscape and showcasing the vibrance of its bustling economy.
One Legacy Grandsuites is a residential condo located at 1054 Benavidez Street, offering residents an unprecedented view of the Manila skyline, alongside unparalleled luxuries that mirror the opulence of the accomplished. Bask in One Legacy's many offerings, such as the grand ballroom, sky bar, and grand gallery, among others, and live the life you deserve.
With more new projects coming up all over Binondo, it seems like there could never have been a better time to invest in living here. There are even promotions being offered to first-time buyers — which means your dream could actually come true if you manage to find the right place for you.
And lastly, it's hard to miss Chinese New Year in Binondo. Another event to look forward to when you choose to here is celebrating the Chinese New Year. Why not take this time to dive deeper into what makes up Manila's Chinatown? With its own unique culture, tradition, and heritage surrounded by an equally rich history, Binondo promises a journey that takes you far away from your usual daily grind, but safe in the knowledge that home is only minutes away when you're ready to return to it.
Interested? Don't hesitate to send us a message.