The Best Locations When Buying a Condo | Anchor Land
On Finding Home: Own a Condo in the Top Cities in Philippines
Condo ownership in the Philippines has been on the rise in recent years, given the demand that comes with a developing economy and the growing number of best places to buy a condo. The central business districts in Metro Manila, for instance, have enabled professionals, business owners, and tourists to own or rent a condo near key locations, which help make one's overall quality of life better. After all, location is key; it's the primary factor often considered by many when buying a condo.
That being said, there are many options when buying a condo in the Philippines. Per Statista.com, as of 2018, there are around 119 thousand condo units in the Metro Manila area, which had been forecasted to reach around 152 thousand units by the end of 2021. So, in case you were wondering where the best locations are to own a condo, we're here to help.
Listed below are the best cities to find a condo and what makes them a viable option for you.
Binondo, Manila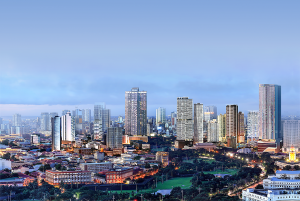 Binondo may be among the oldest districts in Manila, but it is also one of the most vibrant, especially with its proximity to key business districts and a popular commercial hub in the metro. It's no surprise that many young professionals and families are choosing Binondo as their home. What makes Binondo a good option for those looking to buy is its closeness to everything you'll ever need to survive and thrive in the city.
For instance, Binondo is close to the University Belt, an area that houses many of the city's universities and colleges. Binondo is within reach of the best schools in Metro Manila, including Chiang Kai Shek College, University of Santo Tomas, Far Eastern University, and the many other educational institutions in Manila.
Hospitals are also close by, such as Caritas Health Care, Justice Jose Abad Santos Hospital, Clinica Arellano General Hospital, and many others. And for those who are always on-the-go, the Makati CBD, Pasay City, and all the other business districts in the metro are just a few minutes away from Binondo. Public transportation isn't a trouble with the train stations nearby as well.
It is also home to retail shops and shopping malls like SM Manila, Luck Chinatown Mall, Divisoria, 168, and others. Walking around the district will show you a wide range of authentic dining options and establishments that make this part of Manila truly special. So, if you're looking for a Binondo condo for sale, Manila's very own Chinatown can be an ideal location for both new and growing families.
Manila Bay
If you're looking for a condo unit in Manila that brings you closer to the ocean breeze, alongside culturally diverse sights and sounds, and a breathtaking view of the sunset, an address such as Roxas Boulevard might be for you.
Manila Bay is another location that has become popular with the increasing number of condos popping up around the area. What makes it attractive for condo owners? Besides its prime location, Manila Bay offers a wide array of lifestyle options never thought possible a decade ago.
From casinos to parks and beaches, homeowners can enjoy spectacular views of the world-famous Manila Bay sunset while they live their lives. One major attraction people look forward to when staying at Manila Bay is the number of local and international restaurants available. If you want an authentic Filipino experience combined with some international flair, Manila Bay has many restaurants to choose from.
Apart from amazing views of the cityscape and a gastronomic experience, living in a condo in Manila Bay also affords you the luxury of walking along the promenade and feeling like you're part of a big community.
Aseana City
For those who are looking for a more business-centric option, buying a condo for sale near Aseana may be the best idea. Near the airport and Mall of Asia, this location gives you access to all the modern conveniences without sacrificing your chance to have an authentic experience. This is especially true if you are always on the go, and have a desire to explore surrounding areas, given its accessibility.
Aseana City is easily reachable through the NAIAX, Skyway, CAVITEX, EDSA, and Roxas Boulevard. This enables you to reach the airport and other cities in the metro without any hassle, which means that a condo in Aseana City makes traveling faster and easier.
Similar to living in Manila Bay, Aseana City provides condo owners with a luxurious lifestyle where everything they need is within reach. While it is soon developing into a global business hub, Aseana also allows its residents to live the lifestyle of dreamers and go-getters with a leisurely environment. High-end casinos, bars, hotels, and shopping malls are a stone's throw away, allowing you to enjoy life to the fullest.
For those who are chasing a lifestyle that blends work and play, Aseana City might be the best place for you to own a condo.
Davao City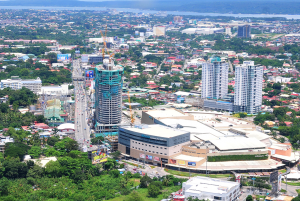 By 2022, it's projected that more than 1.8 million people will call Davao City home — which ranks second in the entire country. This makes a condo for sale in Davao City an ideal place for business owners and families alike. It is also one of the safest cities in the Philippines to live in, evidenced by the Safe Haven award. That being said, what are some reasons in choosing Davao to buy a condo?
The city has evolved tremendously since it was recognized as fifth of the safest cities to live in around the world by Numbeo.com. With that, one of the biggest draws of Davao is its stability. It has become a major investment hub in Mindanao, which has brought more jobs to people living in the area. Businesses are also choosing to invest in Davao because of its peace and order situation.
Davao City offers shopping malls located within walking distance from one another like Abreeza Mall, SM Lanang Premier, and Gaisano Mall, among others. Universities are also close by, such as Ateneo de Davao, University of Mindanao, and Brokenshire College of Davao, to name a few. Also within the vicinity are hospitals and healthcare facilities like San Pedro Hospital, Southern Philippines Medical Center, and LPDH.
If you're looking for a condo to own, consider how Metro Manila isn't the only place in the Philippines that can offer you a better lifestyle. So, for families looking to start anew, or for business-minded folk looking to relocate outside the metro, Davao City living is a place definitely worth checking out.
San Juan City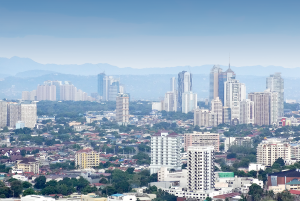 It's no surprise that San Juan is home to many people, with almost 127,000 residents living within the city at the heart of Metro Manila. What makes a condo in San Juan City such an ideal location for families? Here are just some of the reasons you should choose San Juan as your new home.
One of the biggest perks of having a condo unit in San Juan is its closeness to places where one can have fun with one's family. These include the San Juan Agora Complex, Promenade Mall in Greenhills, and Santolan Town Plaza for shopping, and Chef Laudico Guevarra's, Gloria Maris, and Eat Fresh for dining out, among other establishments worth checking out.
Accessibility to other key locations in the metro is also easy if you live in San Juan, as it is geographically at the center of the capital, which places you near the major cities in Metro Manila. For families, whether young or old, San Juan can provide you with a peaceful and quiet neighborhood in the middle of a tireless and busy urban life.
Other Factors to Consider When Buying a Condo in the Philippines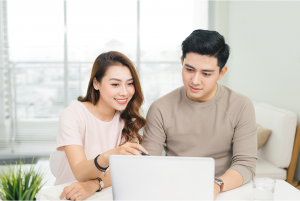 Given that these are the best places to own or buy a condo in the Philippines, it is important to also consider factors other than location when choosing a condo. There are many different factors that should be considered when buying a condo in the Philippines, including unit type, design, building security features, location, price, and more.
Once you've decided on a location, you can then weigh the other factors depending on your preferences and must-haves for condo living.
Network Security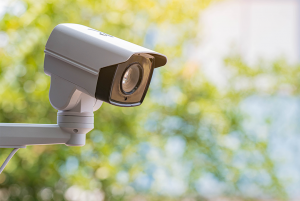 Since it is advisable to choose condos near one's place of work or school for convenience purposes, it is also necessary to consider if your condominium will have network security features. Network security refers to the ability of communities to limit access only to people who live or work within its premises. It can include high-end electronic surveillance system like CCTVs and card readers which only allow entry to authorized individuals. Not all buildings implement this feature so be sure you check before you sign anything, as modern times will also require modern amenities.
Daily Cleanliness
The next thing to consider if you're looking for the best condo you can buy is daily cleanliness. Without cleanliness around the community, every condo unit will be affected. There's nothing worse than living in a condo that has litter on its walkways or stains all over its exteriors. It goes without saying, especially during these challenging times, how health and sanitation is important to ensure that your future home offers a high level of cleanliness.
Convenience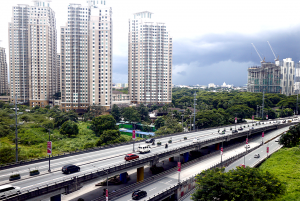 When buying a condo in the Philippines, it's a no-brainer that convenience should also be considered since this is one of the main reasons people choose to live in condos rather than houses. Without convenience, it will be difficult to get around. Thus, you should look for a condo that is accessible via major roads and highways so the commute to work will always be smooth.
Heritage Fun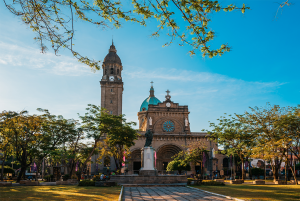 When looking for condos in Philippines, it is also important to consider the heritage fun if your future place offers this feature. A heritage fun refers to places where one can go back in time through historical sites or establishments. Some of these are churches (San Agustin), parks (Rizal Park), malls (Greenhills Shopping Center) and more! Living in a place with lots of attractions is definitely one of the perks of having a condominium unit in locations like Manila Bay, Binondo, Aseana, or Davao City.
Families
Lastly, look for condos that offer family-centric features like good security and enough spaces to accommodate future growth. A condo unit with the right size will provide convenience to your family in terms of moving around inside your home. Also consider having a unit near schoolhouses so getting there is easier for kids, if applicable.
Anchor Land is Your Trusted Partner in Building a Home for Generations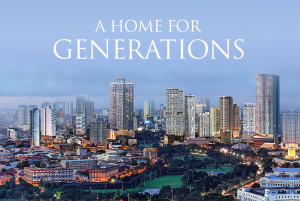 These are just some of the things you must consider when searching for the best places to own a condo in the Philippines. However, if you're unable to decide which place is best suited for your needs, then don't waste time.
Feel free to send us a message and we'll walk you through all your options. We can help you choose the perfect place based on what's most important to you.