UPLIFTING THE COMMUNITIES WE TOUCH: ANCHOR LAND PARTNERS WITH DAVAO CITY LGU TO EMPOWER DAVAOENOS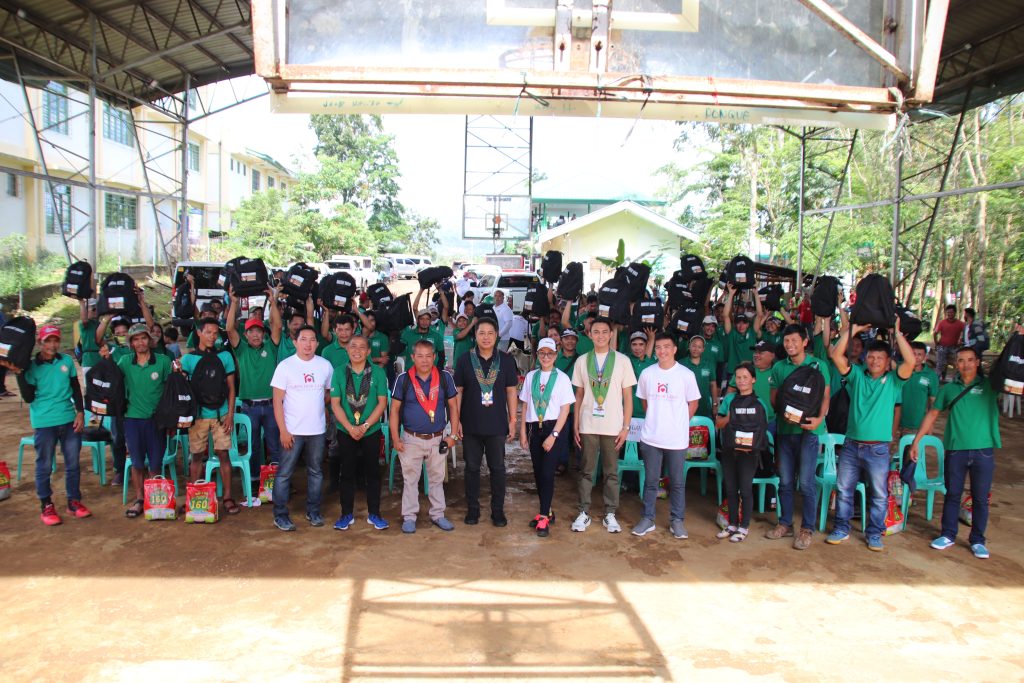 Creating better communities goes beyond building infrastructures. For progress to be truly inclusive, support and opportunities must be accessible to every member of society. 
Anchor Land's tradition of cultivating communities steers the publicly listed developer into the pursuit of elevating the lifestyle of all Filipinos. Beyond delivering exceptional properties for its customers, the company is likewise committed to uplifting the underprivileged.
In upholding its vision to improve the living conditions in communities where its projects are located, Anchor Land, through its signature corporate social responsibility program Care to Change, has forged a partnership with the Office of the Vice Mayor (OVM) of Davao City in support of the latter's civic engagement efforts that aim to address public concerns and empower its constituents. 
The full line developer demonstrated its care for the city through a series of community activities held in February, in coordination with Davao City Vice Mayor Jay Melchor Quitain, Jr.
Caring for residents' health and wellness
With heart diseases, diabetes, and respiratory illnesses among the most prevalent causes of death in the country, preventive care can help the public take charge of their health. 
Anchor Land understands the importance of getting ahead in any opportunity to better a current situation, thereby supporting the rollout of OVM's "Medical Careavan" in Poblacion on February 11. 
About 300 residents of Barangay 34-D and neighboring barangays were provided free check-up and laboratory services that included, among others, X-ray, CBC, FBS, and blood pressure tests. 
"In keeping with Anchor Land's commitment to caring for the communities where we build our projects, we always look for ways to improve the living conditions of the underprivileged. We believe that a prosperous nation needs a healthy population," said Anchor Land president Elizabeth Ventura.
Ventura continued, "Through the Medical Careavan, we hope to advance the local government's mission to 'provide everyone access to health care'."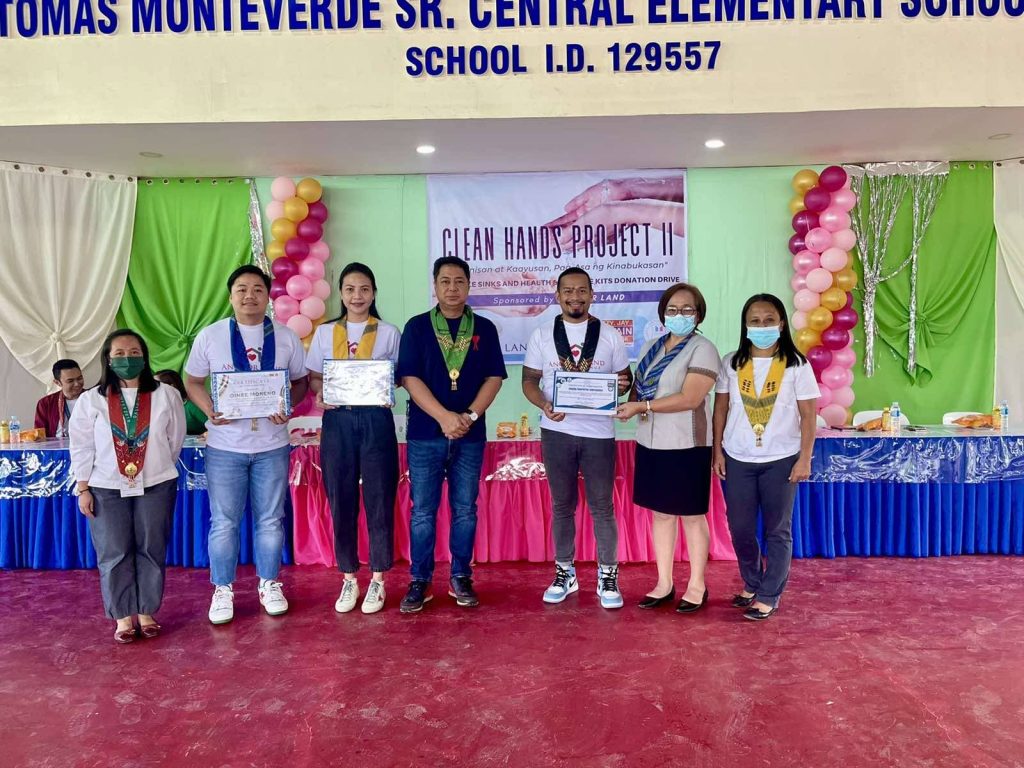 Caring for schoolchildren's hygiene 
Underscoring the value of hygiene in schools is a fundamental element in ensuring the health and safety of children. 
Now that educational institutions are once again filled with young learners, Anchor Land reaffirms its commitment to the future generation by supporting Davao City's health and hygiene education caravan, dubbed "Clean Hands Project".
Anchored on the Department of Education's WASH in Schools Program, Clean Hands highlights the importance of hand washing with soap as an effective way to prevent diseases. 
In partnership with the local government, Anchor Land on February 15 donated five hand wash stations to Kapitan Tomas Monteverde Sr. Central Elementary School in Poblacion. In addition to portable hand washing facilities, the real estate firm also turned over health and hygiene kits filled with vitamins, sanitary items, and personal protective equipment to 150 students. 
To instill the habit of proper hand washing in children and consequently prevent water- and sanitation-related diseases, Anchor Land, in coordination with the City Health Office, conducted an engaging seminar on the importance of health and hygiene education. 
"We hope that through our contribution, we get to truly educate students about the need for heightened health practices while improving sanitation in the school premises," Anchor Land emphasized.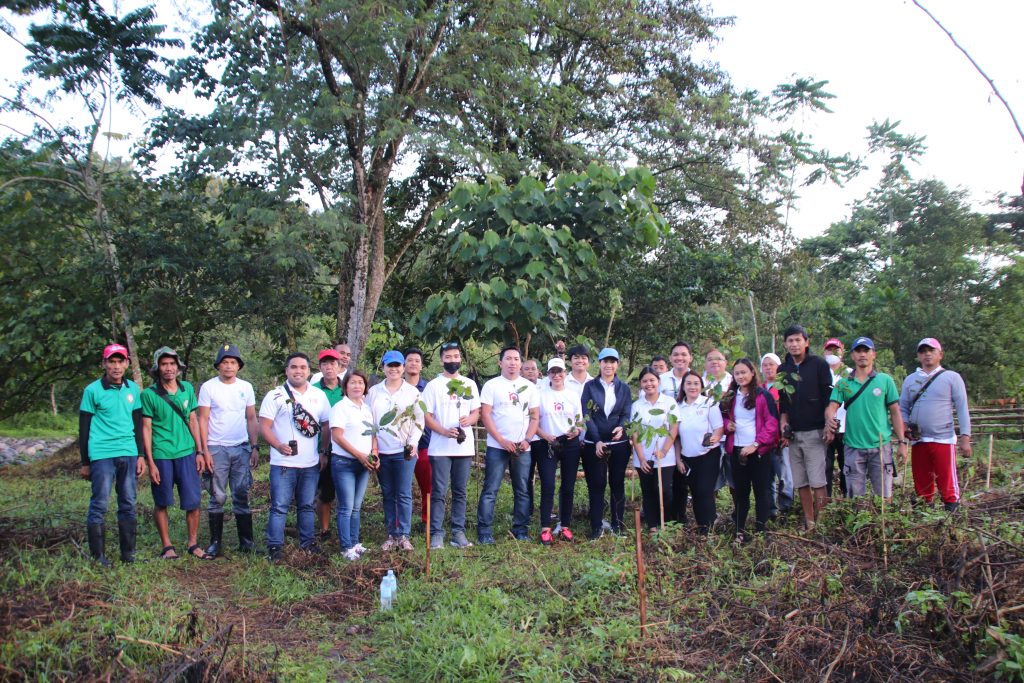 Caring for the caretakers of environment
Tapping the farmers as first responders has allowed Davao City to better protect its upland watershed. With their rich knowledge of the locale and mastery of mountain terrains, the Bantay Bukid volunteers in Baguio District help ensure that Davaoenos will have a source of drinking water for years to come. 
In support of Bantay Bukid volunteers in their mission to protect and preserve the Panigan-Tamugan Watershed, Anchor Land equipped 71 Forest Guards with essential outdoor gear that, the developer said, "could help and protect the rangers as they do the work that not only benefits our environment but also the whole community". 
Each kit consists of a light trail bag, trekking boots, a raincoat, a first aid kit, a flashlight, and more.
The Bantay Bukid volunteers also received supplements, non-perishable food items, and a bag of rice. 
 "You are the first line of defense of Davao City, so thank you for your sacrifices and dedication to see to it that the green part of the city will always be protected and preserved," Vice Mayor Quitain said at the turnover ceremony in Barangay Tawan-tawan on February 10. 
Caring for all Davaoenos
"When we first entered Davao City to bring our signature brand of handcrafted excellence a few years ago, we immediately felt the responsiveness and warm welcome of its citizens," Ventura enthused. "Now, we are beyond grateful to give back."
As part of the southern metropolis, Anchor Land is committed to supporting the communities and nearby localities where its property stands.