Top 4 Reasons to Invest in the Bay City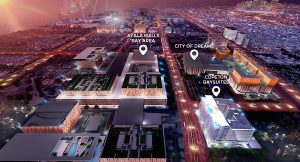 The Bay City is a reclaimed area that has developed a booming residential and commercial community over the recent years. Bordered by three large cities, Pasay, Manila, and Parañaque, this area is the perfect place for those looking for a place to invest in real estate.
Since its first development in 1977, the Manila Bay Area has come a long way. From being a simple, reclaimed area to one of the country's newest economic centers, the Manila Bay Area is now home to several businesses, industries, and shopping centers.
Cultural and Entertainment Choices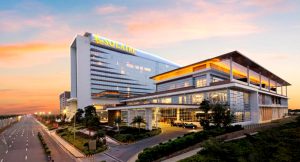 The Manila Bay Area is one of the top choices when it comes to experiencing the culture of Metro Manila. Located only a few minutes away from the Cultural Center of the Philippines (CCP) Complex, the Bay City is an ideal place to stay for those looking to learn more about the country's heritage and culture.
The CCP Complex often hosts different events in the Commercial and Entertainment Zone and the Art Zone. From music performances to theatrical productions, there are plenty of activities that the Bay City residents and visitors can enjoy.
The Manila Bay Area is also ideal for those who want to experience luxury entertainment choices. This area is filled with outstanding integrated resort projects that can provide patrons with exceptional amenities from world-class shopping, dining, and entertainment offerings. These developments also have theme parks and casinos, making them perfect for visitors of any age.
Shopping Centers
The Manila Bay Area boasts plenty of shopping centers that are sure to satisfy any shopper. From SM Mall of Asia, a massive mall with over 600 stores and a wide variety of entertainment options, to Ayala Malls Manila Bay, there's something for everyone.
The area also has several shopping centers that house a variety of specialty stores, including boutiques, jewelry stores, and souvenir shops. These shopping centers are the perfect place to pick up unique items and gifts for friends and family.
Restaurants and Dining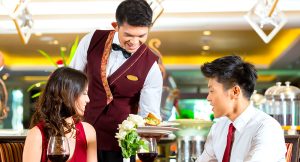 The Manila Bay Area is also home to a wide array of restaurants that cater to all kinds of tastes. From street food stalls to award-winning restaurants, the Manila Bay Area has something to offer for everyone, no matter their preferences.
Those looking for an evening of entertainment can choose from the many bars and clubs located in the area. The Manila Bay Area also has plenty of rooftop restaurants, offering guests stunning views of Manila Bay while they enjoy their meals.
Accessibility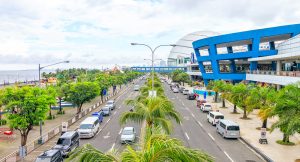 Located between the cities of Parañaque, Pasay, and Manila, the Manila Bay Area is easily accessible to anyone. Macapagal Boulevard, which serves as the area's main road, runs from the Bay City's north side to its south, making it easy for visitors to roam around the area.
The area's also easily reachable to people from different parts of Luzon. CAVITEX, a major expressway, provides easy access to and from the Manila Bay Area to people living in the south. Meanwhile, Epifanio de Los Santos Avenue (EDSA) and C5 South Link allow those who reside in Ortigas Center, the Makati Central Business District, and Bonifacio Global City to easily drive to the Manila Bay Area.
Take Advantage of the Opportunities in the Bay City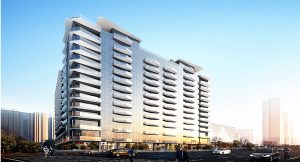 As a thriving residential and commercial area, the Bay City surely has a lot to offer investors. The several establishments present in the area provide constant foot traffic, which is good for any business.
If you're looking to invest in real estate property in this district, you should start looking for a condo in Bay Area as soon as possible. Starting early can provide you with ample opportunities to find the perfect unit and take advantage of the area's many possibilities. You also have more chances of getting a property at a lower price before the Bay Area's real estate market fully takes off.