Why Live in Davao City? | Anchor Land
3 Reasons to Choose Davao City as Your Home
For the Urban Professional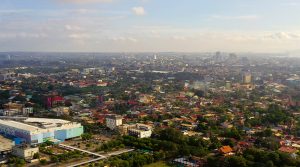 Living away from Metro Manila might seem like a good idea, especially for young urban professionals looking to escape the grind and enjoy the opportunity to rest and relax without all the hassle of city traffic.
Considering how remote work has since been en vogue, Filipinos from all over the country have found a way to work, deliver professionally, and generate income. Whether you're from Cebu, Iloilo, Baguio, or General Santos City, moving to a new place down south just might be the reset button that you need.
Davao City, one of the Philippines' major urbanscapes, offers you a viable alternative to the rewarding, yet sometimes chaotic, city lifestyle.
For inviting reasons such as a bustling economy, modernized urban amenities, a diverse collection of sights, sounds, and touristy attractions, sumptuous food choices, and the general safety of living in the city – why shouldn't you consider Davao as your new home?
And if you're a homegrown Davaoeño, you already know why it's the place to be. Luxury condo living just might make it a tad better.
Why Move to Davao City?
Here are three valid reasons to decide moving down south:
• Peace of mind in the city
• Close to nature
• Accessibility to travel and transport
Peace of mind in the city
The most compelling reason to choose Davao City is the peaceful and modern lifestyle that allows you to enjoy today's fast-paced opportunities.
In an urbanized city, Davao is the third most populated in the country, so you won't have to combat the competition in a highly saturated and competitive market, but you won't have to settle for second-class business and employment opportunities as well.
Highly regarded as one of the safest places to live in the Philippines, Davao's reputation of having a low crime rate echoes the city's belief in order and discipline.
With safety and security in a developing economy, Davao City welcomes you to build a life that mirrors living in the nation's capital, but without all the traffic and hullabaloo.
Close to nature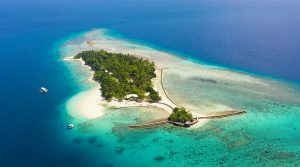 And after the grind, it's just right to reward yourself with a little rest and relaxation. After all, you're in Davao City, so you have to enjoy its natural beauty as a choice destination for tourists.
There's Mount Apo, the Philippine Eagle Foundation and Nation Center, the Davao Crocodile Park, and Samal Island, to name a few, amongst the many attractions to take a trip to at least once in your life.
There are annual festivals to look forward to as well, such as Davao Day in March and the Kadayawan Festival in August. But if feasts aren't your thing, you're free to enjoy Davao City's exhilarating views of nature—scenes of the oceanside and breathtaking mountain ranges.
Find your zen in a city that stands close to nature.
Accessibility to travel and transport
Two hours or less away from Metro Manila, the Davao International Airport (or Francisco Bangoy International Airport) makes living in Davao City convenient for people who find themselves constantly flying in and out all too frequently. There are daily flights for MNL-DVO routes and vice versa, so you won't have to worry too much about flying schedules.
And considering Davao City's location, you won't have to stress about accessibility to the comforts of city living. Malls and shopping centers, hospitals and healthcare facilities, schools and universities are all within proximity in the southern metro.
As the center for trade and commerce in Mindanao, where transportation and accessibility is emphasized, living in Davao makes it convenient for movers from Luzon, Visayas, and the nearby regions to relocate and invest in modernized property.
Your Urban Lifestyle in Davao City: Anchor Land Condominiums
Committed to transforming the property market through unparalleled excellence and diverse solutions, Anchor Land's 202 Peaklane showcases posh southern living through a condominium for sale in Davao City.
Live the high life in downtown Davao and experience an exciting local scene, relish in pockets of open spaces in a fast-rising business district, and take advantage of endless opportunities. Located in the heart of the city, you'll find everything you need within reach and everything you're looking for not too far away.
There's no need to compromise on city life's comforts in Davao.
Send us a message today to find out more!