Condo vs House in Manila: Which one to choose? | Anchor Land
Living in Manila: Condo or House?
Life in Metro Manila can be tiring sometimes, especially when you have to funnel through the traffic between the cities' major thoroughfares like EDSA, Commonwealth, and Roxas Boulevard. But isn't it also true that after an exhausting day, it's always nice knowing that you have a warm, comfortable, and fulfilling home waiting for you?
Having lived in a house and lot for the most part of your life has set long-standing habits at home, especially when you haven't had the opportunity to reside elsewhere. A condominium, often found in cities closer to the business districts, schools, universities, and shopping centers, offers you that opportunity.
That said, homeownership has always been compared to condo ownership, and with many people weighing in their opinions, the argument often ends with one type of property being better than the other.
However, that shouldn't always be the case.
If you already have a house in Manila, but also have the opportunity to own a condo, the real question should be: Why choose to own a condo instead of another house?
Factors to Consider When Choosing Between a Condo or a House in Manila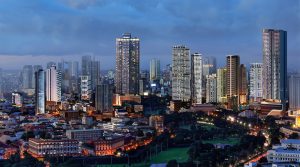 More often than not, people will claim that owning a house in Manila is the more practical investment, but truth is relative. A condominium in Manila Bay, for instance, will make for the more practical investment should your business be located a short walk down Roxas Boulevard. Imagine having the luxury of immediately being where you need to be, but without any hassle or stress of rushing.
Here are the primary factors you will often have to consider when deciding between owning a condo or house in Manila:
Accessibility (location, transportation)
While subjective, accessibility plays a major role for most people looking to invest in a property. The location of the condo or house must satisfy certain requirements like:
• Is it close to where I work?
• Is it near my school?
• Is it easy to access by delivery service providers?
• Do I have parking?
• Do the streets flood?
• How is security in the area?
• How safe is it to live there?
• How far away am I from public transportation?
• Are there any cabs that pass through?
• Are there any food establishments, banks, or groceries nearby?
Apart from these concerns, proximity to nature is another factor that influences accessibility. Depending on your needs or preferences, a condo's accessibility in highly coveted locations often makes it the better option for city living in Metro Manila.
Size (individual, couple, family, pets)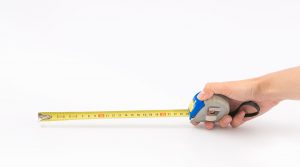 Another major factor to consider is the size. For individuals looking to buy a second home or move into a place to call their own, a condo can satisfy the yearning for personal space. A house and lot is more suited for people who have decided to settle down and accumulate their life's work in a home by starting a family.
Pet ownership is also a growing concern amongst new home or condo owners. Not all condominiums in Manila allow pets, but there are residential condos that do allow owners to keep pets, often with certain limitations. The size concern here is having enough floor area for your fur baby to roam around and get their fill of fun.
So, if the reason for buying is centered on having a larger space, then a house in Manila will usually be more advantageous. Condos in Manila, while they will not be offering the same massive floor areas that houses do, can provide large enough units for families and pets as well.
It's a question of how much space do you actually need?
Amenities (lifestyle, needs vs wants)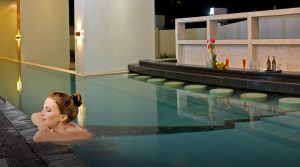 Ultimately, the discussion between condo vs house in Manila will only conclude in the lifestyle that you want to live. A condominium property will usually have a wide range of amenities for owners, such as swimming pools, fitness gyms, study or office lounges, play-rooms, and jogging paths, to name a few.
It basically allows you to enjoy your basic needs without leaving the property.
A house and lot, on the one hand, can also have these same amenities but at extra cost, so you will likely have to leave your home to hit the gym, swim a few laps, jog in the park, work, or study in a café.
Choose a condo in Manila for its amenities if it makes it easier to live the lifestyle you desire. At the end of the day, home or condo ownership serves to better the quality of your life. Whether it's through a home or condo, achieving this dream is really up to you.
Anchor Land Makes Condo Living Easier
Anchor Land is committed to transforming the diverse real property markets with world-class and high-end
real estate projects—from residential and office spaces, to commercial, warehousing, logistics, and hospitality developments. For an extensive collection of condo units for sale in Manila, Anchor Land is here to make your life in the city easier.
For any questions or inquiries, don't hesitate to send us a message!