The Only San Juan Condominium for You | Anchor Land
Your Guide to Renting a Condo in San Juan
On Condo Living: Your Guide to Owning a Condo in San Juan
San Juan in Metro Manila, nestled between Manila, Pasig, Mandaluyong, and Quezon City, is known as the smallest of the nation capital's cities. With a land area of 5.94 square meters, the heart-shaped city is home to 122,000 people, where popular landmarks include historical sites, such as the Pinaglabanan Shrine, and shopping hubs like Greenhills.
That being said, choosing to reside in a San Juan condominium will definitely come with benefits to improve the quality of your life.
The Benefits of Living in a San Juan City Condo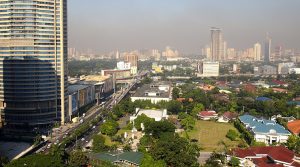 If you're looking to move to a new city or are seeking for a temporary residence elsewhere, San Juan makes for an excellent choice, given its accessibility to the metro's other cities, like QC and Manila. Surely, this cuts your travel time by living close to where the action is in Metro Manila.
Its size also provides you and your family with a sense of exclusivity in tightly knit neighborhood, where city-wide projects include programs targeting education, livelihood, infrastructure, among others, such as:
Fiber Optic Internet and Learning Management System
Anti-Dangling Wires
Pop-up Bike Lanes
So, should you be considering a move to San Juan, here's a handy guide to help you find the right condo.
3 Tips to Find the Right Condo in San Juan
With these three tips, you get to discover the best condo to rent in San Juan, and we're hoping that you get to enjoy your stay in the heart of Metro Manila:
Check, compare, and contrast pricing
Consider the distance from San Juan to key locations
Choose the condo that complements your lifestyle
Check, Compare, and Contrast Pricing
Anchor Land understands that finding the right condo in the Philippines can be challenging, especially when there are about 152,000 condo units in Metro Manila. So, to make it easier for you to decide, narrow down your options by setting a price point that you are willing to work with; list down at least three to five residential condos in San Juan, then compare and contrast each unit's respective offerings accordingly.
You'll have to understand that not all condominiums are built equally, which means that higher prices will usually come with more benefits that highlight size, location, amenities, or modern comforts and conveniences.
Apart from the condo's price, you'll also have to consider the cost of living in San Juan, whether you're renting or buying a condo. Break down your daily living expenses to come up with a monthly budget, which should include the essentials, such as:
Rent or mortgage
Utilities
Food and groceries
Transportation, gasoline, or toll (if necessary)
Leisure
Savings and investments
And lastly, when considering your budget, make sure that you're getting your ideal condo unit, because if you would rather be somewhere else, then how will you ever enjoy your San Juan condominium?
If the little things like a secure parking lot, an abundance of green spaces, or a freshly renovated unit make it all worth it, then don't hesitate to ask about these benefits. Diplomacy goes a long way, so be open-minded and flexible, but never compromise on your needs.
Consider the Distance from San Juan to Key Locations
As mentioned, choosing to reside in a San Juan condominium makes it easier to access key locations in the metro, but how closer will you be to the important places in your life? San Juan offers proximity to schools, churches, hospitals, parks, markets, and malls in the metro.
So, if you're going to be closer to where you work, any establishment you frequent, or where your kids go to school, then make no mistake – all the time you get to save from the daily commute can greatly impact the quality of your life.
Ask yourself, "Does it make transportation easier?" As the centermost city in NCR, a condo in San Juan can serve as a convenient address, as its prime location enables you to easily funnel from city to city.
San Juan also offers a wide range of commercial hubs for all your needs, from food choices to shopping hotspots, such as:
Santolan Town Plaza
Promenade Mall – Greenhills Shopping Center
San Juan Agora Complex
Shoppesville – Greenhills Shopping Center
Metro Pointe Center
Should you need anything in San Juan, you won't have to look too far, but be sure to consider key locations in your life when deciding on a condo.
Choose the Condo that Complements Your Lifestyle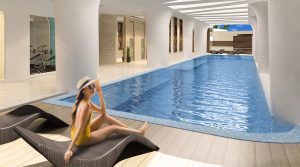 Next to pricing and location, you'll want to ultimately choose a San Juan condo that suits your lifestyle, and to make the decision-making process easier, here are some tips to take note of:
Read the contract and clarify any unclear stipulations
Get to know the building staff and your neighbors, be friendly, and live harmoniously
Make the most of your condo amenities
Transform the space according to your needs and preferences
Read the contract carefully
Before proceeding with renting (or even purchasing) a condo, always read the contract carefully before affixing your signature, and if you ever feel unsure, take as much time to clarify anything unclear with your landlord. From building rules and policies to payment schedules and other terms, such as housekeeping, utilities, bills, security, it will only be to your benefit to read and fully understand the contract's specifics.
And if there's anything left out that bears significance, don't hesitate to try and negotiate these terms with your landlord. After all, each and every tenant will have their own sets of non-negotiables, which can be pertinent to their lifestyle, such as pet ownership, a balcony unit, or a sunset view.
Live harmoniously
Living in a condo means sharing spaces with a community, so it will be to your benefit as a condo unit resident or owner to live peacefully with your building admin and fellow residents – most especially, your neighbors. By all means, you don't have to be the best of friends or regular dinner guests, but saying hello when in the elevator, greeting them a good morning every now and then, and simply being considerate can go a long way.
Leverage a condo's amenities
Lastly, a condominium's unique offerings can also be the deciding factor when choosing to rent in San Juan, and depending on your lifestyle, finding the condo with the amenities that fit your needs and wants can be a boon. Maximize a condo's gym, swimming pool, game room, lounge, or spa to enjoy condo living.
Your dream home is a possibility
This also empowers you to live a comfortable life in San Juan, whether your condo serves as a transitory or permanent residence. That said, there are condo units that come fully furnished, but you can also choose to rent one that's completely bare, which then allows you to design and decorate the space to "make it your own." Either way, the choice is yours!
Clairemont Hills is Your Condo and Townhouse in San Juan City
Anchor Land, the pioneering luxury property developer in the Philippines, provides you with a prime address that delivers all the modern amenities you will ever need in a unique residential development. Clairemont Hills – where a colorful future awaits – presents you with a gated residential community that offers 48 condos and 23 townhouse units tucked away in a peaceful San Juan neighborhood.
Find the San Juan condominium that checks all the right boxes and enjoy condo living today with Anchor Land.
For any questions or inquiries, don't hesitate and contact us today.