Luxury Condominium Amenities to Look Out For
Luxury Condominium Amenities to Look Out For
Choosing a condo unit to buy can be challenging because of the different factors you need to consider. One of the most important things you must decide is the size and layout of the unit you need. If you'll be living in the condo alone, you might want to opt for a smaller, one-bedroom unit. On the other hand, if you have a family or plan on having guests over often it would be better to get a larger condo with multiple bedrooms and bathrooms.
Apart from size, another factor to consider is the location of the property. It is important to consider the proximity of the condo to your workplace and other amenities such as schools, hospitals, malls, and parks.
You should also consider the amenities of the building and community. You'll want to make sure that you have access to the features and services that matter to you, as they can contribute to your satisfaction with the property you're buying.
Although most buyers consider amenities as a bonus to the condo unit they're buying, it's still important to make sure that the condo offers what you need. Here are some amenities you should look out for when buying a unit from a luxury condominium:
1. Swimming Pool
Swimming pools are a highly desirable and necessary amenity in luxury condominiums. They provide residents with a unique recreational experience, allowing them to relax and enjoy themselves in a luxurious and private setting.
The presence of a swimming pool also adds to the overall appeal and value of the property, making it an attractive investment for potential buyers. In addition to being a source of entertainment and relaxation, swimming pools also provide a range of health benefits, such as low-impact exercise, stress relief, and improved cardiovascular health. Therefore, having a swimming pool in a luxury condominium is a must-have feature that contributes to a superior living experience.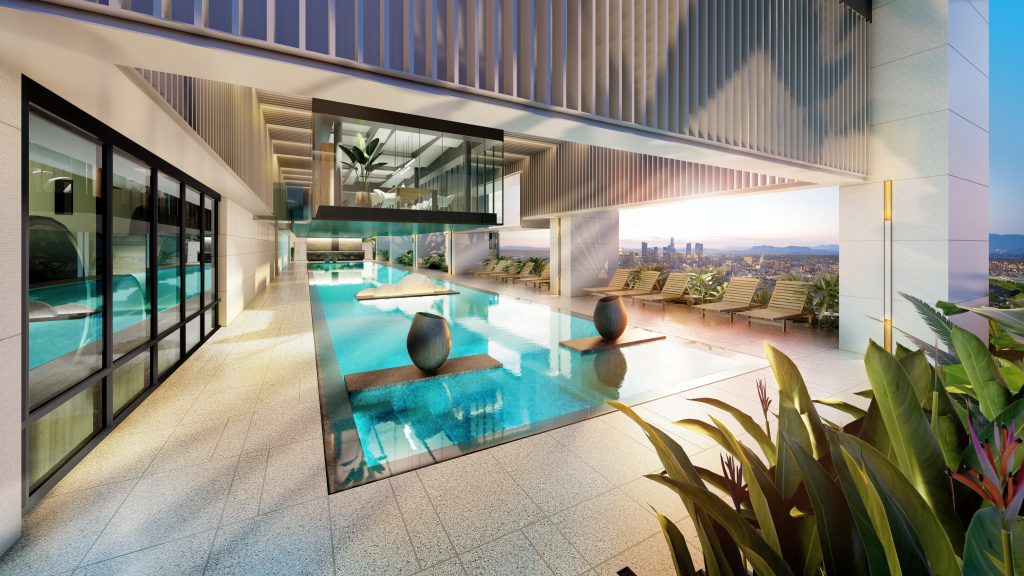 2. Function Hall
Function halls are one of the most essential luxury condominium amenities in the Philippines as they provide residents with the perfect venue for hosting events and gatherings. They come in various sizes and designs, making them the ideal choice regardless of the type of event you plan on hosting.
This amenity offers residents a private space to host parties and other special events without having to rent an outdoor venue. It also adds value to the property, making it more attractive for potential buyers who might be interested in hosting parties and events at their place.
3. Fitness Center
Fitness centers are an important feature in luxury condos as they provide residents with a convenient and comfortable space to exercise. These fitness centers in condos like the Copeton Baysuites typically offer a wide range of equipment and amenities, such as treadmills, elliptical machines, weight racks, barbells, and more.
4. Lounge Area
Lounge areas provide a great place for residents to relax and socialize with neighbors. These lounge areas offer comfortable seating, entertainment options such as TVs and gaming consoles, and even refreshments such as coffee and snacks.
Having a lounge area in a luxury condominium is important as it allows residents to socialize and build relationships with their neighbors. This gives the property a sense of community, which is an important factor in helping buyers make their decision to purchase the unit.
5. Theater Room
A theater room is a great part of luxury condo living as it provides residents with the perfect setting for movie nights, gaming tournaments, and other social gatherings. This feature typically includes a large screen, comfortable seating, and state-of-the-art audio and video equipment for a truly cinematic experience.
Theater rooms like the one in 202 Peaklane are a great addition to any luxury condo as they add value and appeal to the property, making it more attractive to potential buyers.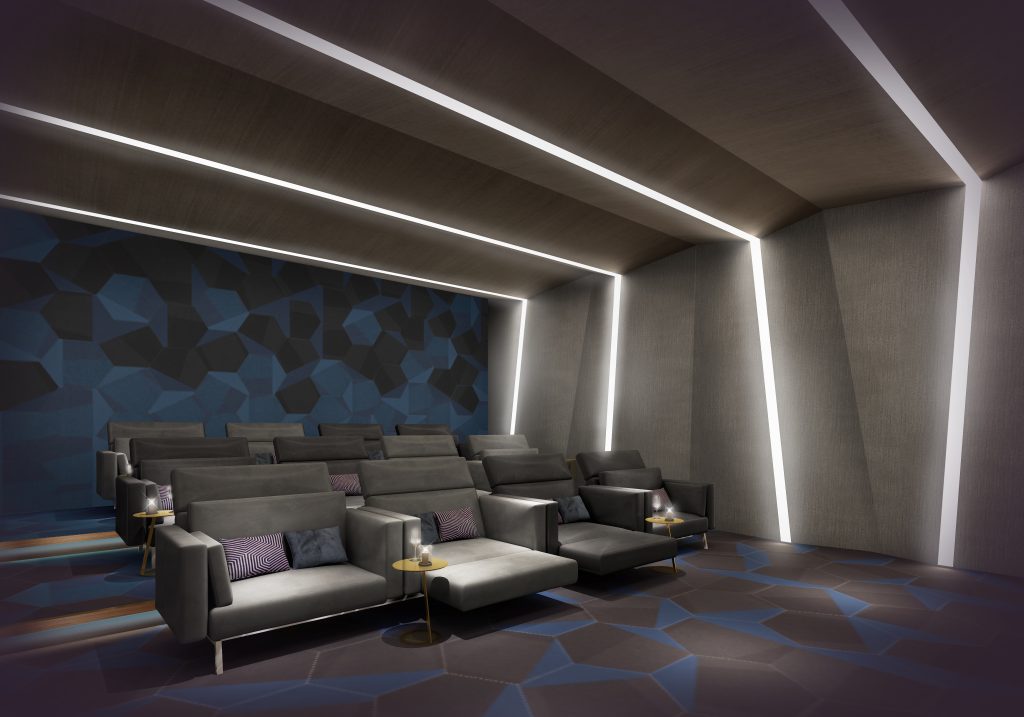 6. Game Room
For residents who like to enjoy recreational activities with friends and family, game rooms are a must-have amenity in luxury condos. These game rooms usually include billiards, football tables, air hockey, and other classic games for hours of entertainment.
Game rooms are a great addition to any condo as they provide an enjoyable, stress-free environment that can be used for socializing with loved ones.
7. Study Area
Study areas provide residents with a quiet and comfortable space to focus on their studies or work. These study areas usually include desks, chairs, and bookshelves for storage, allowing students to create the perfect environment for productivity.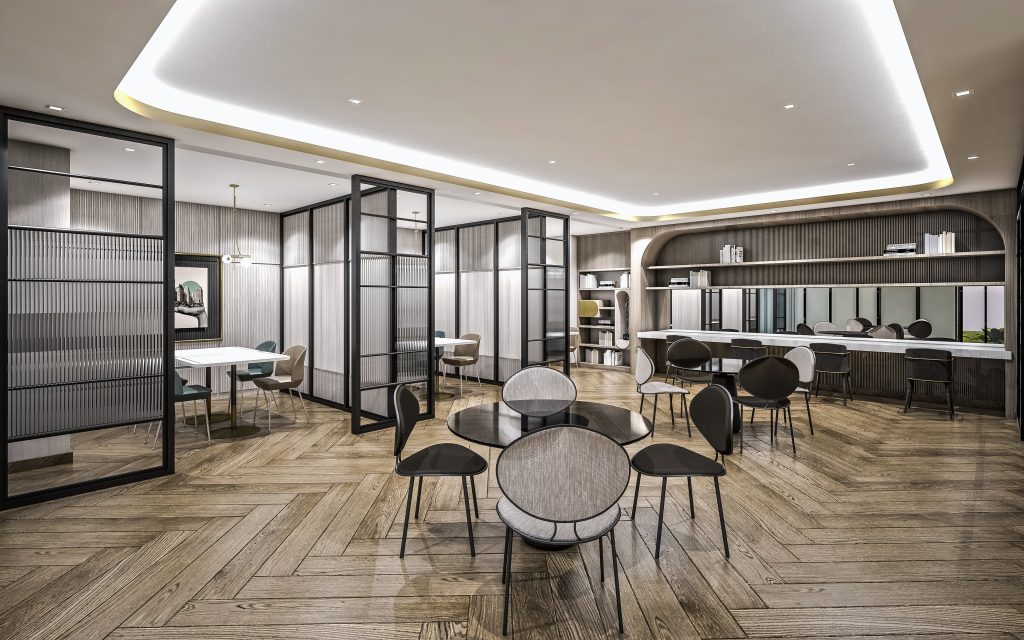 If you're currently studying or have a child in school, you should consider investing in a luxury condominium with a study area so they can have the ideal environment to focus and excel in their studies.
8. Library Room
For book lovers, having access to a library room is an essential amenity in any luxury condo. These luxury condominium amenities usually include comfortable seating, bookshelves, and even built-in desks for studying, making them the perfect space to curl up with a book and relax.
9. Dining Area
If you're looking for a place to entertain guests or host family dinners, a dining area is an ideal amenity. These dining areas typically include ample seating for large groups and luxurious decor that creates the perfect setting for special events.
Whether you're hosting a dinner party or just having a casual meal with family and friends, having access to an elegant dining area is sure to make any gathering more memorable.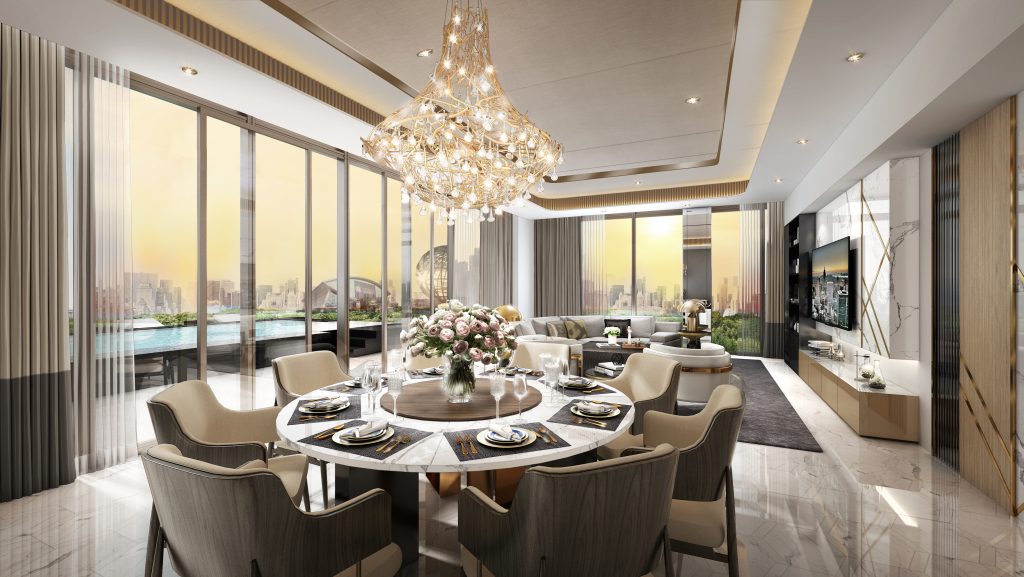 Choose a Luxury Condominium With Amenities That Meet Your Needs
When you're looking for the perfect luxury condominium, it's important to consider all the available amenities. From fitness centers and lounges to movie theaters and libraries, there are plenty of features that can make a condo residence more enjoyable. Choose a property with amenities that match your lifestyle so you can make the most of your living experience.
At Anchor Land, we are dedicated to providing quality condominiums with the best amenities that cater to our customers' needs. Invest in one of our luxury condos today and enjoy all the great features we offer and more. Contact us now to learn more about our properties.