What Makes a Luxury Condo Unit in Manila? | Anchor Land
A Luxury Condo Unit in Manila: What You Need to Know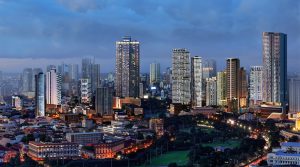 According to Statista, in 2018, there were nearly 118.9 thousand condo units in Metro Manila, and that by the end of 2021, this number would have increased to around 152 thousand units, which can only mean that there exists a demand for a condo unit in Manila—whether it be a standard studio, 1-bedroom with balcony, or luxury type of condo.
That said, in the Philippines, this demand for condominiums is rooted in the many benefits that a condo can provide, especially in Metro Manila. From accessibility to the workplace, school, or business; to modern-day comforts and conveniences such as condo amenities; or the desire to upgrade one's lifestyle, condo living delivers you a living experience quite different from a house.
So, imagine what a luxury condo unit can provide. But before we proceed talking about the various factors that define what constitutes a luxury condo unit, let's go to the basic dictionary meaning of the word, "luxury."
What is a Luxury Condo?
Per the Cambridge Dictionary, luxury can mean the following things:
"Great comfort, especially as provided by expensive and beautiful things"
"Expensive and pleasant"
"Gives a lot of pleasure, but cannot be done often"
"Any unusual, enjoyable activity"
"Gives you an advantage which you do not usually have"
And in the real estate market, a luxury condominium can then be described as a residential property that delivers all these definitions through a range of factors, those of which that go beyond the essential needs of a resident, tenant, or stakeholder.
From amenities inside your condo unit to the shared spaces and amenities for the community, a luxury condo should have the capability to make you feel that your life is better in many ways. At its core, a luxury condo should deliver great comfort, beauty, pleasure, and advantages that you otherwise wouldn't have enjoyed elsewhere.
That being said, what exactly is a luxury condo? Is it all about the fancy and sophisticated amenities?
Luxury Condominium Units in Manila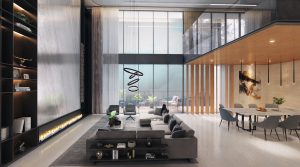 A condominium building basically provides multiple housing units, with each unit being owned by different people who coexist independently, but any owner can own more than one condo unit, which they can choose to rent out or sell for profit.
Not to confuse it with an apartment, which are detached houses of similar units, a luxury condo takes residential spaces to another level through exquisite design touches, distinct, high-end finishes, and topnotch hospitality and maintenance services.
While there are no specific factors used to qualify a residential condominium development as luxury, Anchor Land ensures that you experience opulence and an elevated living experience through the following:
A Prime Address and Accessibility to Basic Needs
State-of-the-art Appliances and Modern Equipment
Social Comforts and Conveniences
High Property Value
A Sense of Pride, Satisfaction, or Accomplishment
And unlike apartments or regular condo buildings, a luxury condominium also provides modern and tastefully curated amenities for the community, such as 24/7 security, dedicated parking spaces, swimming pools, entertainment or game rooms, well-equipped gyms, sporting facilities, and more.
Anchor Land's luxury condominiums enable you to enjoy proximity to everything you will ever need through prime locations in the metro that connect you to Manila's main thoroughfares, central business districts, leisurely sights, and choice restaurants.
Choose to live a dynamic and balanced lifestyle that empowers you to work, play, and relax while basking in scenic views and enjoying the best that condominium living has to offer. Trust us when we say you'll feel luxury soon as you step into any of our condo units.
The Luxury Real Estate Developer in the Philippines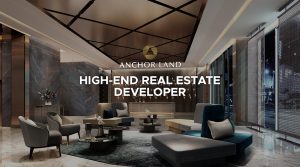 Anchor Land, the high-end residential and commercial property developer in the Philippines, is committed to providing unparalleled excellence through its modern and upscale condo units in Manila—to ultimately deliver you with a neighborhood to call home.
Enjoy the elegance of modern-day comforts and conveniences with Anchor Land.
Feel free to check our portfolio and contact us today for more information.