Live in a Townhouse for Sale in San Juan | Anchor Land
Townhouse for Sale in San Juan: 7 Great Things About Townhouse Living
Townhouses have become increasingly popular in recent years, and for good reason. They offer a lot of advantages over traditional single-family homes, which is why Anchor Land is committed to developing luxury properties, like a condo and townhouse for sale in San Juan.
So, if you're considering buying a townhouse, here are seven reasons you should go for it:
Benefits of Townhouse Living in San Juan

Less work is needed
Unlike a single-family home, a townhouse requires much less maintenance. You don't have to worry about mowing the lawn or cleaning the gutters, because the homeowners association will take care of that for you.
This allows you to enjoy more time to relax or bond with your family and loved ones. By not having to worry about maintenance needs, such as landscaping or cleaning, you have the benefit of using your time for more meaningful activities.
Delight yourself in seeing well-decorated and beautiful gardens that the homeowners association (HOA) takes diligent care of, something that isn't easily available to everyone who lives in single-family homes. You also get to enjoy having access to a townhouse's community swimming pool which you won't have to clean or maintain either.
That said, all other communal or shared facilities in a townhouse are also made available to you, but you won't have to worry about keeping them in tiptop shape. So, if you want to enjoy access to such facilities, but without any active responsibility in maintenance, living in a townhouse might be the right type of property for you.
Luxurious amenities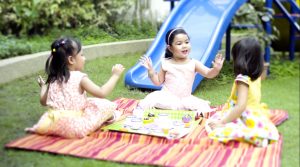 Most townhouses come with top-notch or high-class amenities, such as swimming pools, gyms, and clubhouses. These modern and luxurious amenities aren't readily available in single-family homes, which is why they'll have to go out of their way to travel and frequent resorts, beaches, spas, and other facilities like gyms, fitness centers, or clubhouses.
Apart from the leisurely amenities that come with townhouse living, your HOA will also bear the responsibility of upkeep and maintenance, such as utilities, trash disposal, HVAC repairs, and other taxing or burdensome factors in housekeeping.
So, despite having to pay for monthly dues, you'll get the benefit of saving time for yourself by living a hassle-free life in a townhouse. After all, time is the only resource we'll never really know how much we have left – so it's always beneficial to make it worth it.
Value for money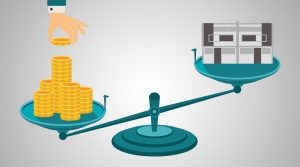 Townhouses tend to be more affordable than a single-family home, as you're paying for less space. You can use the savings from your purchase to upgrade to a larger size or add luxury features.
And while most people may think that townhouse living is costly, it actually provides residents with awesome value for money. So, to compare it to a single-family home, it can be more affordable, because you won't have to deal with high property taxes; however, you get all the benefits of owning a detached house. Additionally, renting or selling the property after some time will yield high returns over time.
A strong sense of community
Townhouses are typically built together in a planned community with other townhouses, which means that residents tend to look out for each other and form a strong sense of community. This is a defining feature of most townhouses, as neighbors get to build camaraderie through their shared spaces; by being considerate and caring for one another as they will want to be treated the same way as well.
This also means that your daily life in a townhouse isn't like in a single-family home, where there can be some sense of isolation. However, with townhouse living, you do still get to enjoy your privacy, especially in a luxury townhouse that provides you and your family with large enough spaces to not feel cramped up or crowded at all.
The real advantage here is the potential of building lasting bonds with like-minded individuals who can look out after your property whenever you're not around – even without asking them to.
Great location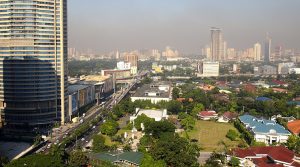 Most townhouses are located in prime locations that are close to schools, parks, restaurants, hospitals, malls, and bus stops, making it easy for homeowners to commute around the metro. Like our townhouse for sale in San Juan City, you get to live at the heart of Metro Manila, which places you within proximity of all the places that matter – whether it's the CBD in Makati, Ortigas, or BGC, you'll have access to the capital's main thoroughfares and expressways.
If you're looking to invest in any property, surely you're aware of that when it comes to real estate, location is everything. And there's no other city closer to the center of the nation's capital than San Juan City.
Enjoy access to a vibrant city that makes it easy to travel around and reach the places in your life that are essential.
Extra security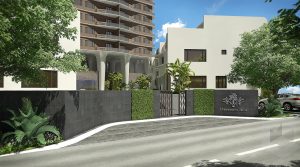 Townhouses typically come with extra security features, such as gated entrances and CCTV cameras, which give homeowners peace of mind. This is an attractive benefit that most people who live in single-family homes find significant, which will often prompt them to instead install gates, fences, and rely on additional security features like cameras or the traditional barking of a house dog.
In a luxury townhouse, you get to enjoy the benefit of 24/7 security, which makes safety and privacy a real boon. There's nothing like the assurance that you can sleep soundly at night without any fear of intruders breaking into your home.
Less worry about external home improvement
Unlike a single-family home, you don't have to worry about the exterior of your townhouse, as the homeowners association will take care of that, too.
As townhouses are managed by larger property management companies, you can enjoy the benefit of them taking care of repainting walls, repairing roofs and gutters, landscaping the grass and greenery, and basically allowing them to be responsible over all external fixtures. Naturally, with designers, architects, and engineers in the team, they've already got everything covered.
Given these seven factors, a townhouse offers residents an experience that can greatly improve quality of life. So, if you're looking for a spacious, luxurious, and affordable home, a townhouse in San Juan is definitely worth considering.
Clairemont Hills: Your Townhouse for Sale in San Juan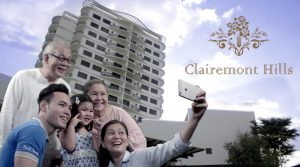 Buying a property or moving to a new place of residence is a big move, so it really pays to know what you're getting into before signing any contracts. Take your time to look around the area, whether it's a townhouse, condominium development, or single-detached home.
As a huge step up in life, buying or investing in a property like a townhouse will make it all worth it with these seven benefits—and more!
Clairemont Hills is Anchor Land's offering: this is your space to breathe and make the most out of life. Live in a community with a 16-story condo and 23 townhouses – your spacious, luxurious, and modern spaces that reflect the lifestyle you deserve.
With a prime address located at Alfonso XIII cor. Lt. Artiaga St., Brgy. Corazon de Jesus, San Juan City, enjoy the benefits of townhouse living in an idyllic environment, safely tucked away in the heart of the metro.
Don't hesitate to contact us today for any questions or inquiries.