World Cancer Day 2021: I Am and I Will
On February 4, we celebrated the World Cancer Day 2021 – a day that unites people, communities and entire countries to raise awareness of the deadly disease and encourages everyone take action to achieve what we all wish for: a healthier, brighter world without cancer.
Through our Care to Change program, Anchor Land has been supporting the fight against cancer through our partner NGO, Kythe Foundation. Kythe aims to promote both healing and growth to 11,000 children with cancer and other chronic illnesses.
Let's look back on how our volunteers were able to bring smiles and hope to the pediatric cancer patients of Kythe Foundation.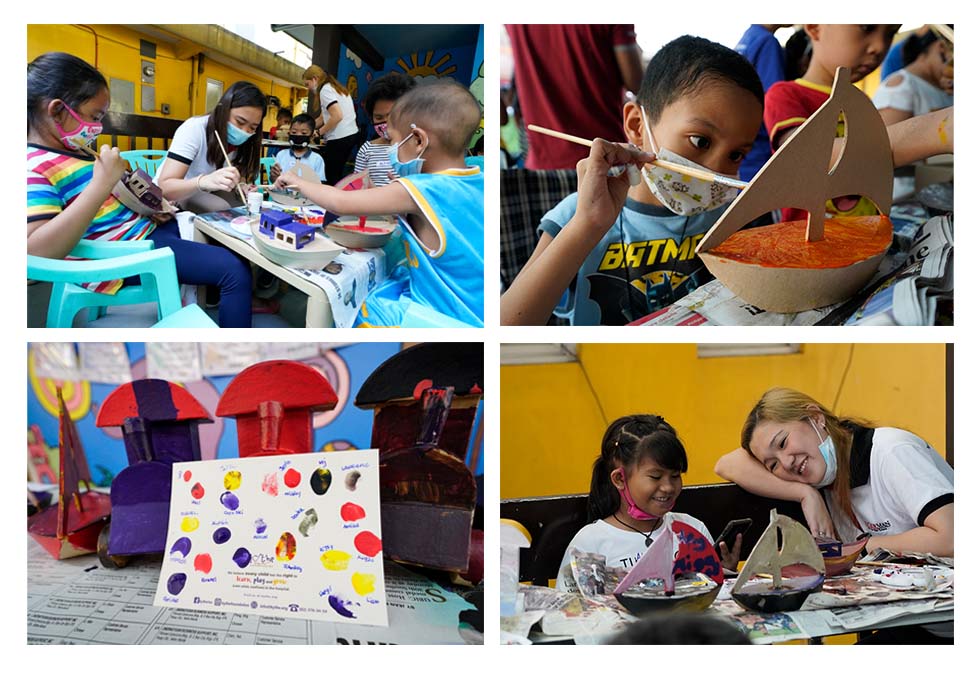 Geared with paintbrushes and palettes of various colors, the pediatric cancer patients of Kythe Foundation showed off the young artists in them. In 2019, Anchor Land volunteers spent one morning with the children painting papier mache crafts with so much glee. Seeing their art become colorful train cars and ships brightened up their faces – a priceless picture of Christmas filled with hope and joy.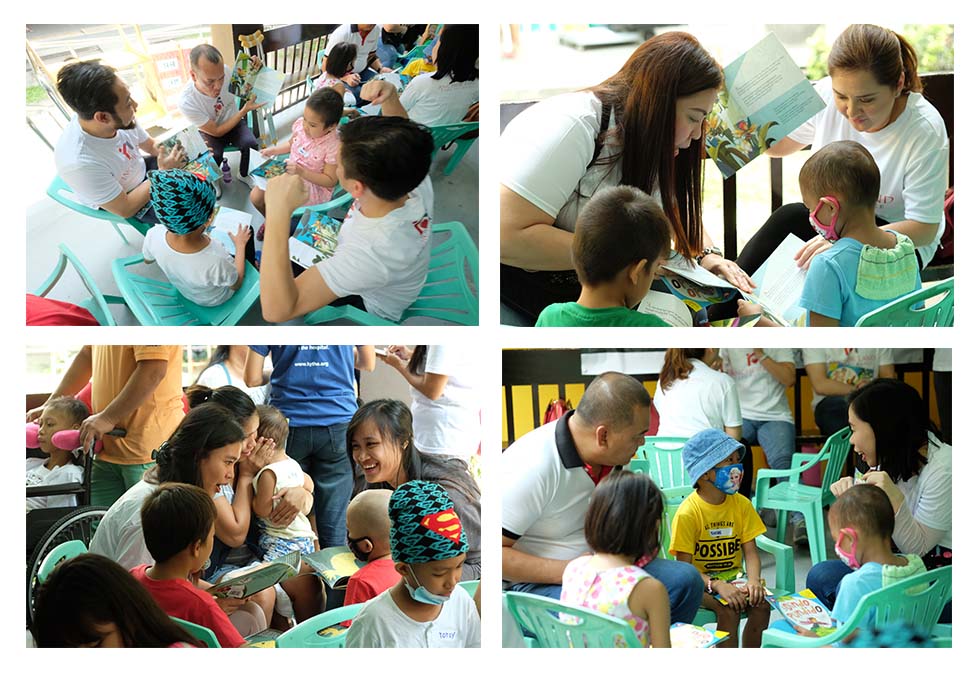 In 2018, hearty, boisterous bursts of laughter filled Kythe Foundation's Playroom at the Philippine Children's Medical Center where over 20 kids listened attentively to the humorous storytelling of a fable about hope. The children took a break from their daily hospital routines and spent a few hours to attend the book-reading session led by our volunteers.
Besides Kythe Foundation, Anchor Land has also supported the Cancer Warrior Foundation. The Foundation is a patient support organization for families of children with childhood cancer.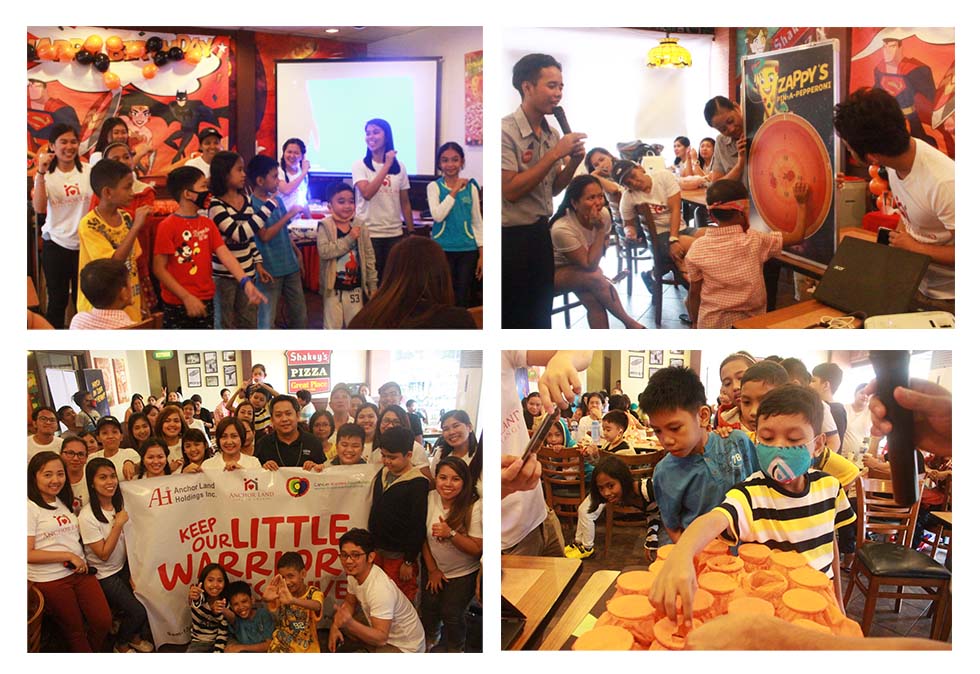 In 2017, Anchor Land volunteers had fun and laughter with the 21 children supported by the Foundation. They enjoyed the afternoon with lots of games and gifts over prepared meals and snacks. It was a time to pause, take a break and enjoy the company of each other.
This year's World Cancer Day campaign is themed "#IAmAndIWill". The campaign encourages everyone to do their part in creating a future without cancer.
Watch this video to learn more about this year's campaign and how you can show your support.