Shopping safely, shopping online
Do you ever just spend your quiet moments scrolling through your phone and then suddenly, you hit the add-to-cart button and eventually click on the checkout button? Ever since the start of the pandemic, our outside activities have been limited. Online shopping has greatly helped us in accessing our needs (and wants) from the safety of our own homes. Not only that it is more convenient, it's also kind of therapeutic, too. Just don't go overboard!
As we shift towards a more digital world, a lot of e-commerce companies and online shops have emerged and adapted. Check out some of these top online shopping sites that you can look into.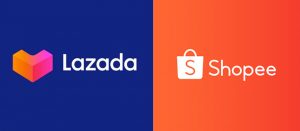 Have you been a victim of the monthly sale of Lazada and Shopee such as the 2.2? Or are you the one who does all things to resist temptation? If you have been watching influencers from YouTube, a lot of them haul from these shops, and as you know, they are called influencers for a reason. Online budol is real, you can get almost anything you need with free shipping vouchers at Lazada and Shopee.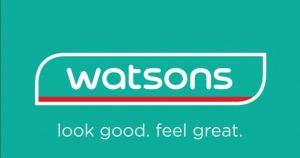 No matter where we are in the metro, there will always be a Watsons store nearby. Shopping with your daily essentials, health care, skincare, and makeup is a lot easier with their online store through their website and mobile app. Watsons pharmacy also delivers medicines by just ordering through call. You may visit their website for the list of contact numbers per branch and area.
Metro Mart and Pushkart

Grocery shopping is made easier with online grocery delivery services such as Metro Mart and Pushkart. Both can be accessible through their website and mobile app. It's user-friendly and also offers free delivery and discount promos. Just like any other online stores, after creating an account, simply add your desired item to your cart and wait for it to be delivered right at your doorstep.

Achieving a healthy glowing glass skin? Taking care of our skin is essential in our overall well-being. There are many skincare regimen and various steps that has been a craze for so long. Even makeups nowadays are a 2-in-1 skincare. Shop all these beauty and makeup collection from local to imported brands in beauty stores, such as Beauty MNL, Sephora MNL and Althea Korea.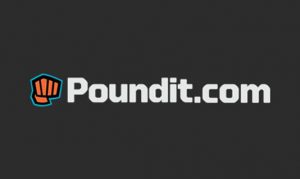 Technology is the greatest driver towards our shift to digitalization. Get the hottest and latest tech products out in the market, risk-free, with Poundit. It is a go-to site for anything gadget-related. They are an authorized partner of huge brands, such as Logitech, Apple, HP, Samsung and Xiaomi, to name a few.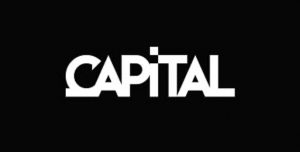 If you're a sneakerhead, you should definitely check out Capital. They carry different shoe brands, like Nike, Adidas, New Balance, Asics Tiger, Converse and a lot more. Capital has both physical stores and an online store for your desired shoes and footwear care accessories.

While there are countless online stores of clothing and accessories, Shein, Zalora and Zaful are a few of the trendiest fashion online stores in the Philippines. Since most are shipped from overseas, the delivery may take some time. Your OOTDs (read as: outfit of the day) are limitless when shopping on these online shops which are accessible through their website and mobile app.
Grab Food and Food Panda

Get your cravings satisfied with food deliveries from Grab Food and Food Panda. Whether you're craving for Korean or Mediterranean food, there's a variety of restaurants to choose from these apps. In case the restaurant is not on the list, you can always opt for Grab's Pabili service. It serves as your personal shopper not just in ordering in restaurants, but in all other stores as well for anything you may need.
Being able to shop online is a great deal now more than ever because we can get everything we need without being exposed to the deadly virus. We can save time and effort in falling in line and looking for parking space. Just be smart and vigilant in shopping online to avoid being scammed by fake online sites.