A Step Towards a Brighter Future
Over 400 families in Sitio Bakal in Quezon City will no longer live in the dark with the solar lights installed in their community. Anchor Land, together with Liter of Light and Good Neighbors Philippines, donated 10 solar street lamps to the rural community.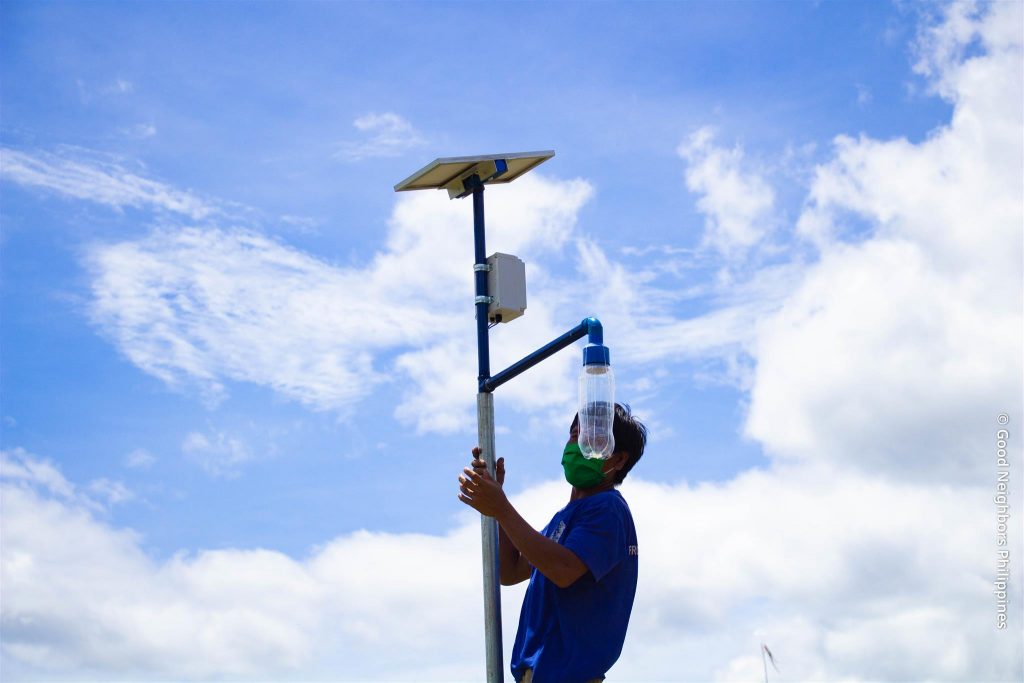 Sitio Bakal is part of Barangay Bagong Silangan and located in a secluded area of the northern part of Quezon City.
Before, travelling to the village was difficult. Residents have to wade through grassy fields in the dark because the community is not connected to the grid.
The street lights have 10-watt solar panels and can illuminate up to 50 square meters. Designed to withstand strong typhoons, these lights also utilize a deep-cycle lead acid battery which may last for three (3) years.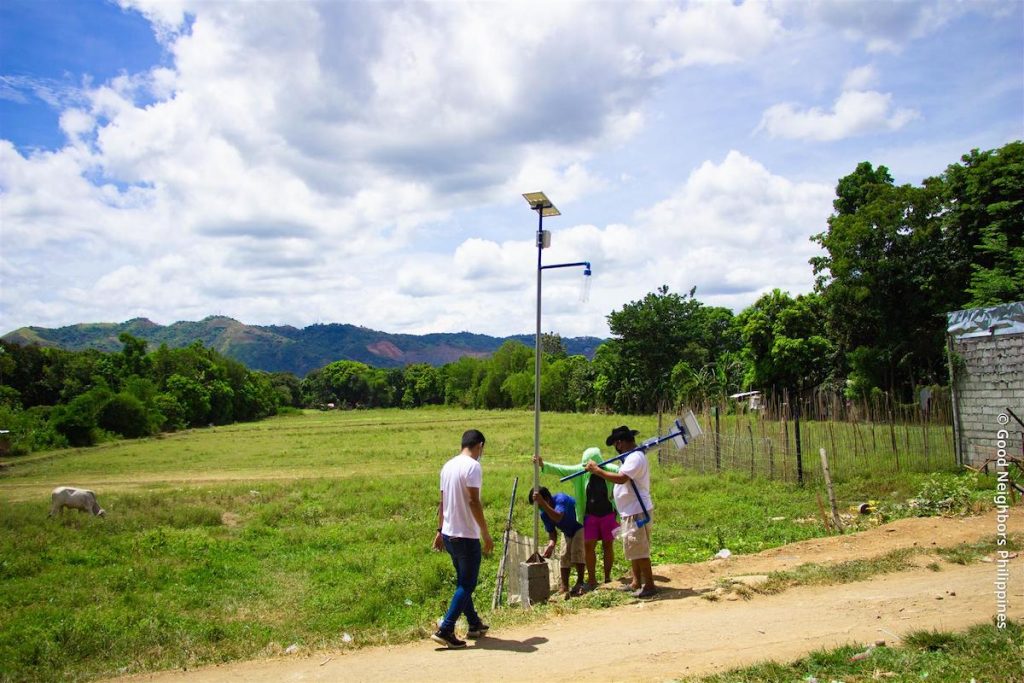 With the solar street lamps, women and children can walk home at night without fear of the dark.
Liter of Light is a global organization that focuses on grassroot movements in providing high-quality solar lighting to people with limited or no access to electricity. It has shed light in over 145,200 households in the Philippines, and produced more than 350,000 bottle lights in more than 15 countries. The organizations' efforts have received notable distinctions such as the 2016 St. Andrews Prize for the Environment, the 2015 Zayed Future Energy Prize, and the 2014-2015 World Habitat Award.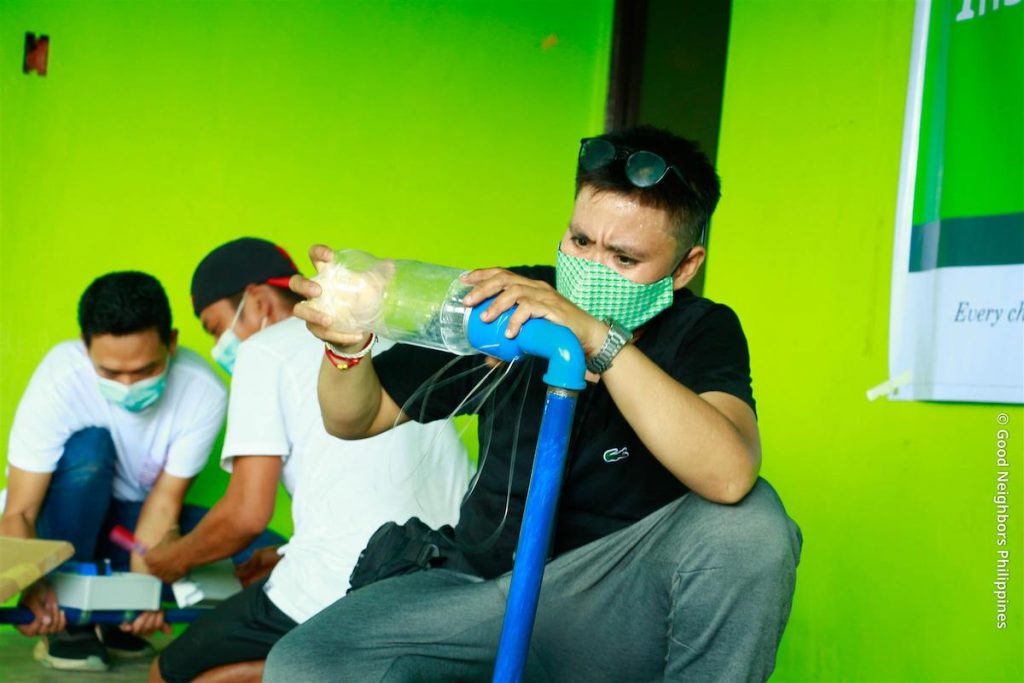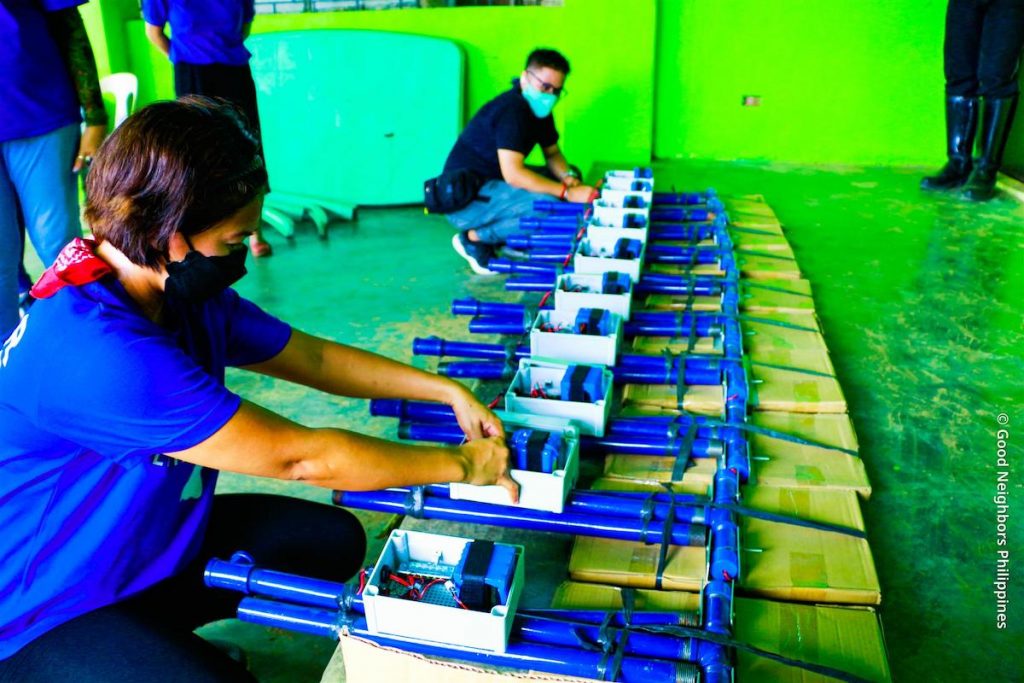 Good Neighbors is an international humanitarian development NGO that was established in Korea. It actively carries out professional social welfare project and international development cooperation projects aimed at creating a world without hunger and harmonious living in communities. It currently operates in 40 countries, including the Philippines.
The installation of the solar street lamps in Sitio Bakal is part of Anchor Land's Care to Change Program which is aimed at improving the quality of life of the underprivileged members of the society.