Choosing a Place to Live in the Philippines as an Expat
The Philippines is a beautiful country that offers exceptional views and tourist destinations. It is filled with various natural and man-made attractions that add more charm to the country and makes it a perfect tourist destination. Tourists can enjoy cultural attractions such as the churches of Intramuros, visit historical sites like Rizal Park in Manila, and explore the wonderful beaches found throughout the islands.
But the Philippines isn't only ideal for tourists. It is also a suitable place for expats who wish to live in the country. With its low cost of living and beautiful scenery, the Philippines offers a perfect place for expats to settle down.
The Philippines is also home to many diverse cultures and ethnicities, making it a great destination for those who wish to experience different cultures. Its bustling cities, vibrant markets, and diverse culinary delights offer something new and exciting for everyone.
If you're planning on calling the Philippines your new home, you must start planning your big move. One of the first things that you need to consider is looking for houses for expats in Manila. Getting this step out of the way will allow you to prepare for other important things that you need to do before moving to the Philippines.
Manila Bay
If you decided to live in the Philippines because of its beautiful beaches and energetic city life, you should consider buying a Manila Bay condo for sale. The Bay City is an up-and-coming neighborhood that is one of the best choices for where to live in Manila as expats.
When you live in the Bay City, you can wake up to the beautiful views of Manila Bay every day. You can also opt to visit and walk by the bay whenever you feel like it, making you feel closer to nature even while in the middle of the city.
The Bay City also has a lot to offer when it comes to entertainment. With the presence of various malls, casinos, and even a small amusement park, you won't run out of options when you live here.
Additionally, you can always have delicious meals right when you want them. The Bay City is filled with restaurants that serve food from different cuisines. So, whatever you're craving, you can easily find a spot in the Bay City that serves it.
Overall, the Bay City can provide you with the luxurious lifestyle that you deserve. It has everything you're looking for in a place to live in Manila for expats.
Binondo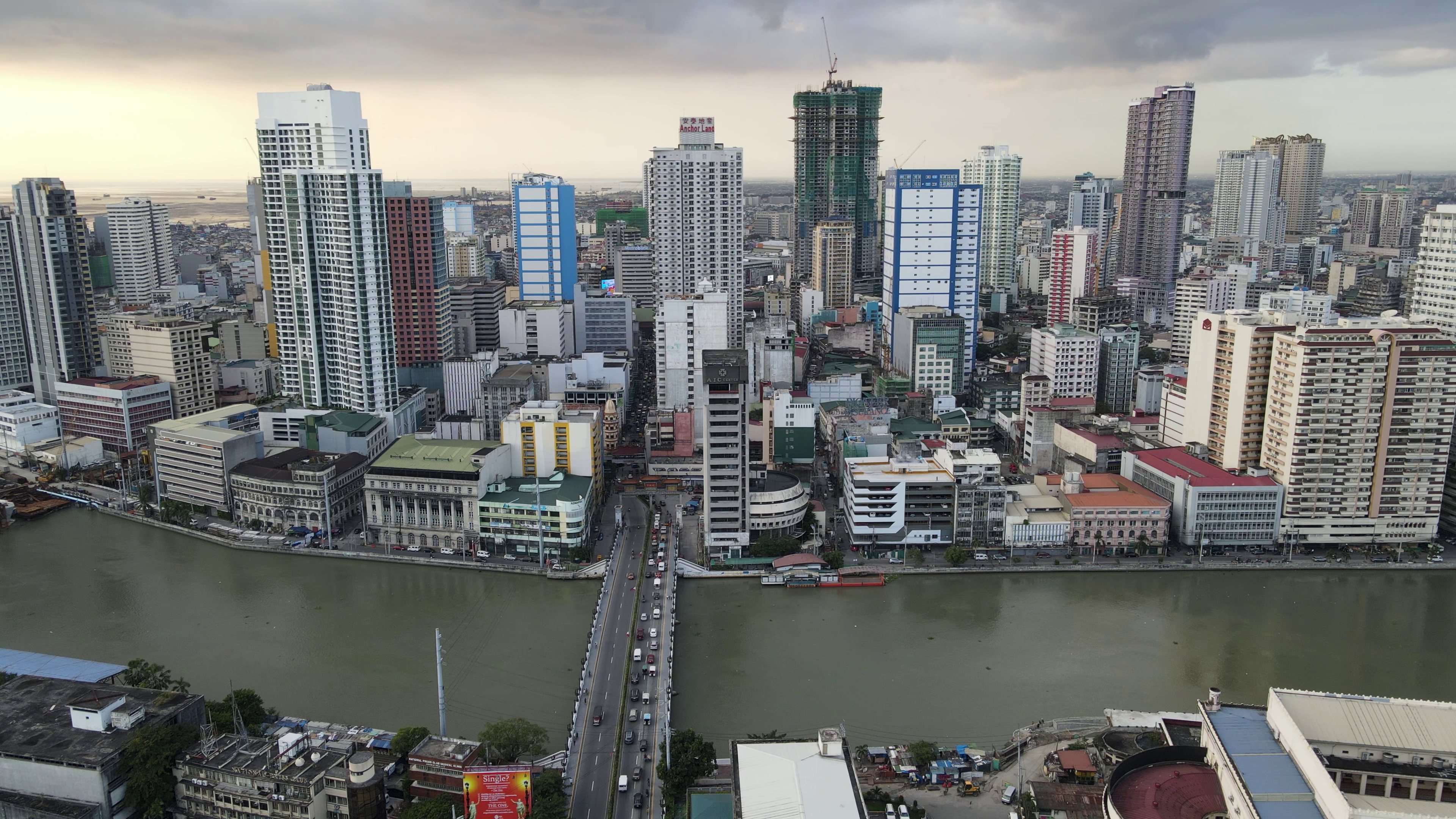 Living in an expat housing in Binondo, Manila is ideal for expats who want to take advantage of the various business opportunities available in the city. Since this area is known for the various establishments that offer different goods and services, customers often flock to this district for their needs.
When you launch a business in Binondo, you won't have much trouble finding customers. With the influx of people that visits the district, you can easily find people who would be interested in the services that you offer.
When you're not too busy running your business, you can always explore the area and appreciate its beauty. Binondo is filled with historical sites that showcase the country's colorful culture and heritage.
Additionally, it has various restaurants that offer authentic Chinese food. That's also why people enjoy visiting Binondo frequently.
Davao City
Metro Manila is the most ideal place to live in the Philippines because it's the center of many businesses and attractions. However, if you'd want a more laid-back life in the country, Davao City is also a great choice.
Known as the Philippines' largest city in terms of land area, Davao City is an ideal destination for people who want to experience a more relaxed lifestyle. Here, you can enjoy the view of the city's breathtaking landscapes and explore its vibrant culture.
Aside from that, Davao City is a metro city that is home to various shopping malls, restaurants, and recreational spots. It has everything that you need for a comfortable life without having to deal with the extreme hustle and bustle of Metro Manila.
You will also enjoy the safe streets in Davao City, no matter how late you decide to go out. It has been ranked as one of the safest cities in Southeast Asia. So, you don't have to worry about your safety when you decide to live in this beautiful city.
Find a Place in the Philippines You Can Call Home
The Philippines is a welcoming country that has a lot to offer for expats. Whether you decide to live in a house for expats in Manila, Davao City, or the province, you will surely enjoy your life in the country.
If you're still in search of the perfect place to call home in the Philippines, you can talk to us at Anchor Land. We have various residential developments across the country that will meet your unique needs and preferences!