Special ways to celebrate the month of love at home
February–the month of love. A time where love and admiration for each other, even by two passing strangers, are evidently seen and felt.
Previously, chocolates and roses were almost everywhere, couples were spotted in candlelit dinners and movie theaters used to be jam-packed.
While this year may not be exactly as how most of us used to celebrate it, celebrating Valentine's Day (or the month of love) at home is the safest way to express our love with our partners, families, and friends. Protecting each other from catching a deadly virus is one of the most thoughtful things you can do for the people you care about during these times.
Here are some ways to make your Valentine's Month at home even more special than going out:
Breakfast in bed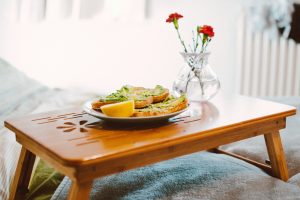 There's no better way to start the day than enjoying a breakfast in bed prepared by your sweet Valentine. It's not every day that we get to spoil our partners and even our kids and parents with a nicely plated food on a tray. As you may have known, a way through your loved one's heart is through their stomach.
A table for two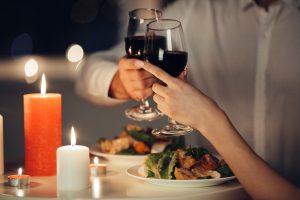 Set a romantic table for two as you spend some quality time with just your partner over a glass of wine and random conversations. It doesn't have to be in a fancy restaurant, you may set it up in your own backyard and pair it with a good music to set the mood.
Date your girls
Dress up and prepare your menu as you take your daughters and mothers on a date over a simple homemade lunch at home. It's a perfect way to teach your daughters how they should be treated as they grow up. It's also a special way to thank and appreciate our mothers who are our first love.
Netflix and chill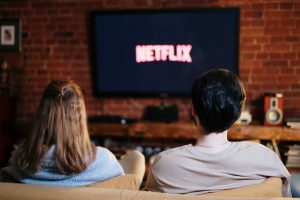 Who needs to watch in a movie theater in a crowded mall when you can have your own at home–exclusive and private for your own relaxation? Get cozy with your pillows and blankets as you watch your favorite Netflix movies and series with lots and lots of snacks!
Pamper yourself
Valentine's Day is not just for people who are in a relationship. Be your own reason to smile. As they say, how you love yourself is how you teach others to love you. Pamper yourself with newly painted nails or spend your quiet time doing your skincare routine.
Virtual dates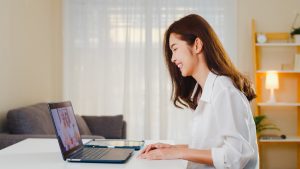 Whether you're seeing your special someone in person or celebrating from afar, constant communication won't even feel you're apart. Send virtual hugs and kisses and enjoy late night conversations until you fall asleep. With the readily available technology, communicating with our loved ones is so much easier.
No matter how you choose to express yourself this love month, every day will feel like it's Valentine's Day when we make them feel loved and cared for in every moment.