The New Luxury: A Better Future For Your Loved Ones
Imagine a future where everything is better. Imagine having a more convenient and bigger place to live in with your family without leaving the city. Expect everything to get better in your new home at Copeton Baysuites.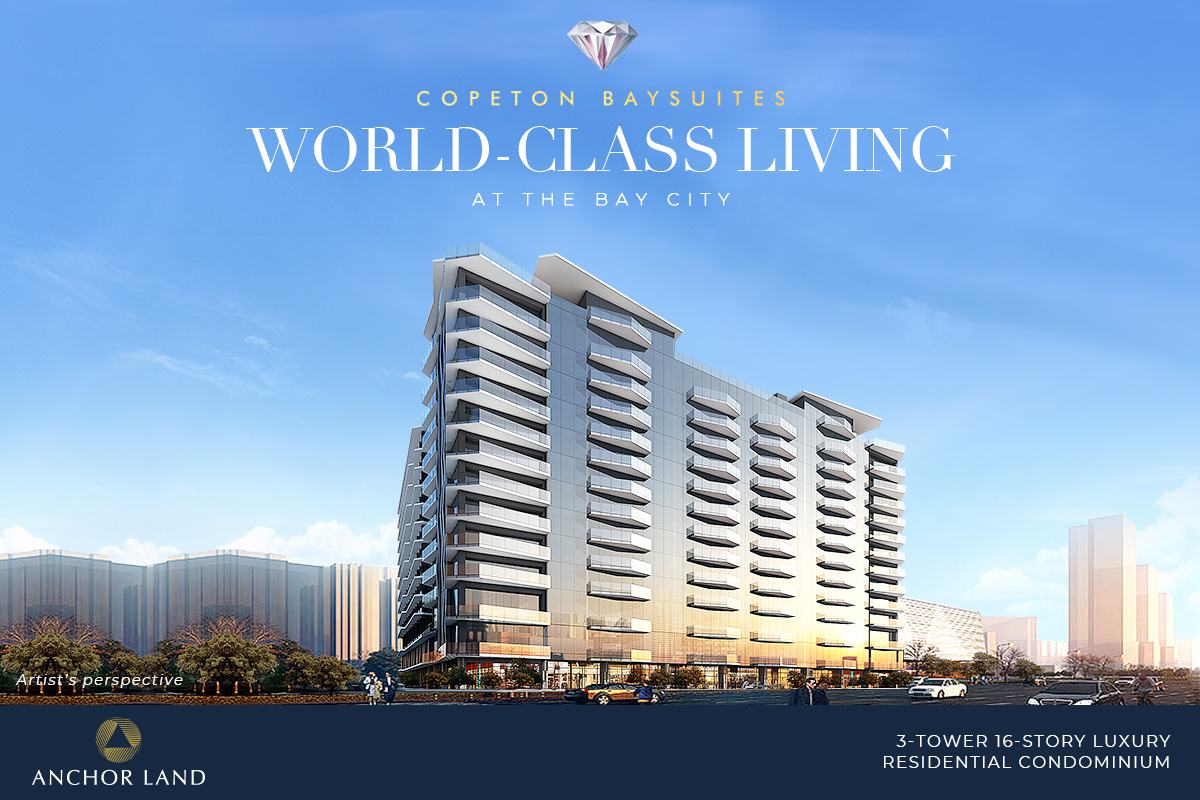 This three-tower residential enclave offers a secure and convenient home address right in the middle of a vibrant neighborhood in Bay City.
Live the luxury of being right next to the famous retail and food brands in Ayala Malls Manila Bay, and international amusement and hotel brands in City of Dreams Manila. Indulge in exceptional fine dining experience in the ritzy restaurants offering authentic dishes of your favorite cuisine. Experience utmost convenience being able to live in close proximity to high-end supermarkets, shopping centers, and other establishments for the family's essentials.
Among the three towers of Copeton Baysuites, the West Tower suits your discriminating taste for quality and offers expansive cuts of residences perfectly designed for your desired luxury.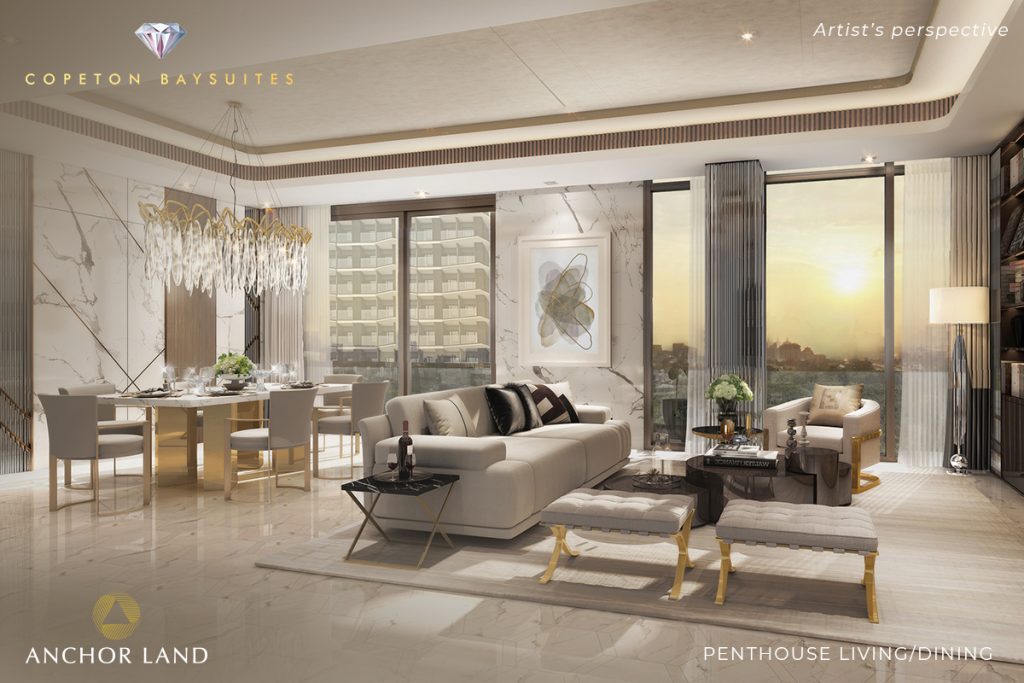 It comes with a collection of four penthouse units and a collection of premium corner units. Experience the future of topnotch luxury living at the penthouse units, where residences range from 192.30 to 459.30 square meters. These residences have three to four bedrooms, cut for a rarefied living experience at the heart of the world-class business and entertainment district.
Living in one of these units offer you the most enviable views of Bay City, complete with the cityscape views of the rapidly expanding Entertainment City. The corner penthouse units will come with their own swimming pools and private elevators for enhanced exclusivity.
The West Tower also offers luxurious types of residences from the fifth to fifteenth floor, with only 10 units for every floor.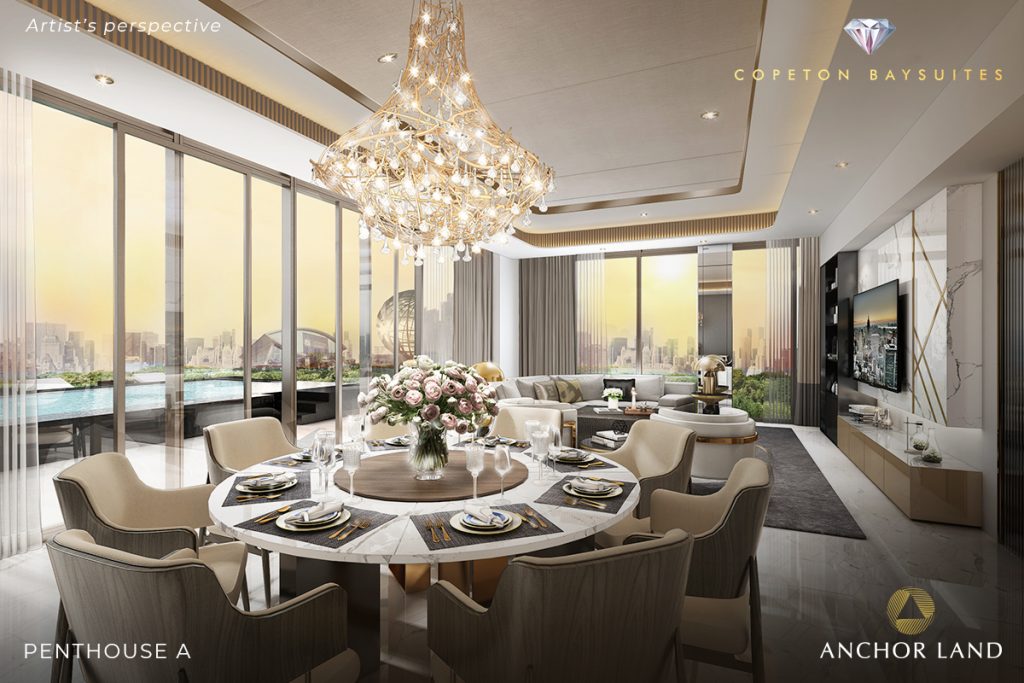 The four-bedroom units have floor areas that range from 252.20 to 261.80 square meters, and are ideal for families looking to expand their homes for their own gym room or a music room in addition to their lofty bedrooms.
For additional spaces and an extra room for a work area or a library, the three-bedroom units has 168.30 square meters, designed to accommodate massive home upgrade.
Meanwhile, the two-bedroom units also come complete with expansive spaces with 92.30 square meters, catering to the lifestyle needs of a growing family.
You may also choose to live in the corner units which come with private elevators for a more secure mobility and access to your residence.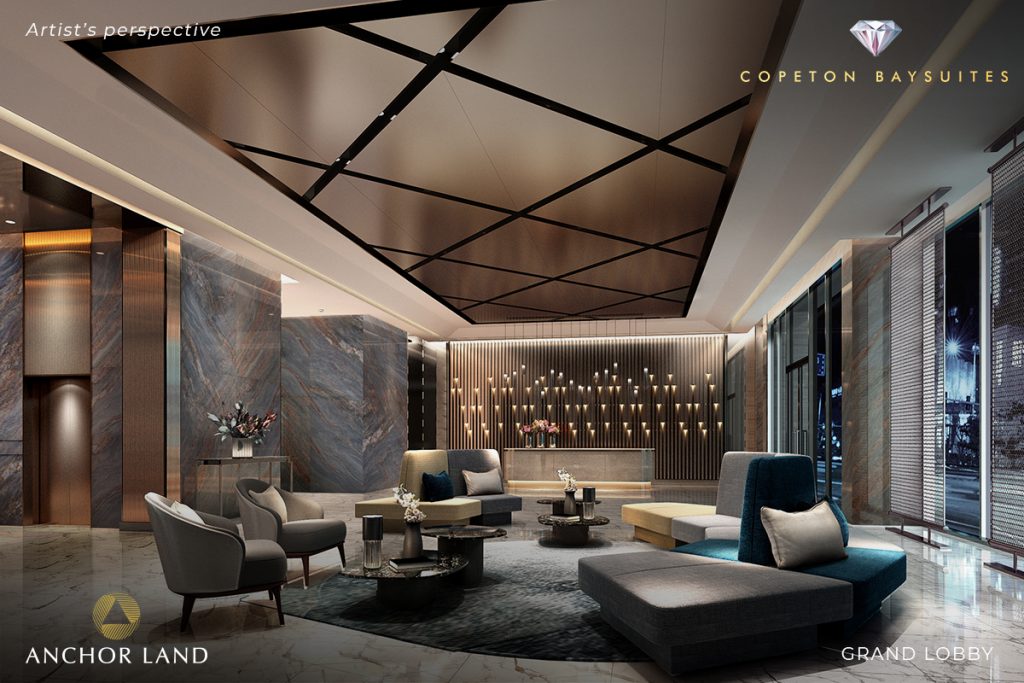 Owning a piece of the West Tower of Copeton Baysuites is being able to live large and ensuring a grander future for your loved ones in a secure and exclusive community designed for the businessmen and families looking to experience a lifetime of luxury and world-class standards of luxury living in Bay City.